When's the best time to see wildflowers in WA?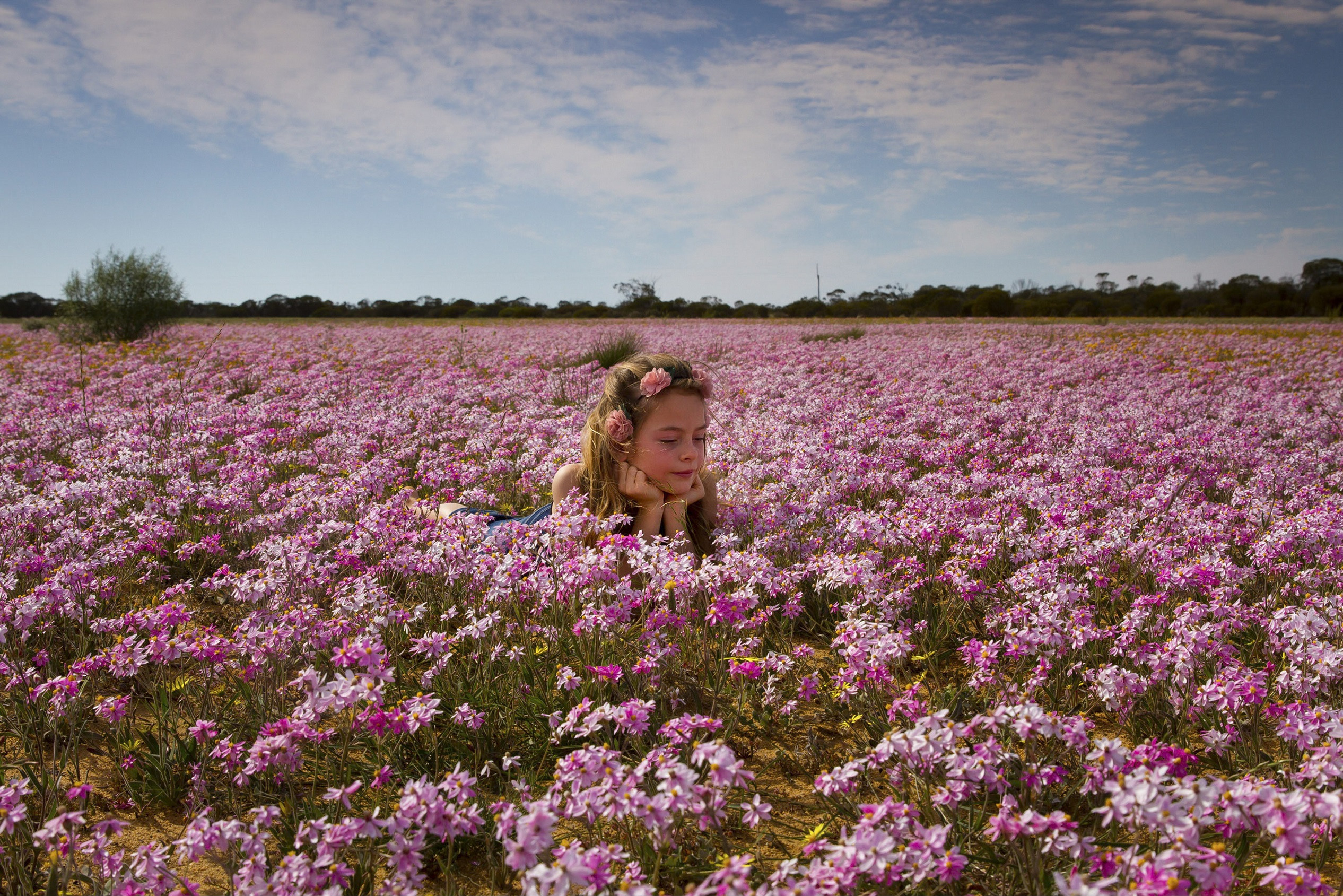 While you might be lucky enough to catch the first glimpse of wildflowers in the northern-most tips of the region from early July, wildflower season in WA usually starts around mid-late July and slowly moves south through the state, ending in late October/early November.
Subject to seasonal changes, rainfall and the weather, wildflower season can vary year by year, but this monthly overview is a good base to get you started.
You can also keep on top of what's flowering using Western Australia's Visitor Centre's Wildflower Tracker, a crowd-reported wildflower report app that is continually updated throughout the season with updates on when and where to see the best blooms in the state.
For early predictions and up-to-date information on how the season's shaping up, follow Australia's Golden Outback on Facebook and Instagram. You can also check out our Wildflower Hotspots page, which is updated every wildflower season.
July
On a good year, you'll start to see hints of colour and Australian desert flowers in the Gascoyne-Murchison and the northern Goldfields from late-July, though the wildflowers don't usually reach their peak up here until August.
August
Getting into August, the wildflower wave starts slowly making its way south. This is prime time to see the wildflowers in the Gascoyne-Murchison, while the Goldfields and the northern Wheatbelt are beginning to bloom, with the carpets of everlastings starting to emerge. You might even get lucky and see the famous wreath flower, Western Australia's beautiful yet elusive roadside wonder.
September
The middle of WA's wildflower season is the best time to go road-tripping and exploring. By September, the wildflowers in the Wheatbelt are usually here, there and everywhere - and canola too. The Goldfields should also be in full flower (season dependent), while south of Perth, wildflower season is kicking off too, reaching Esperance and spreading east and west along the Fitzgerald Coast and the Nullabor.
October
September to October is the south's time to shine. While the summer heat still feels a little way off, spring on the southern outback coast is paradise, with endless white-sand beaches, (slightly) fewer crowds, wildflowers galore - and even migrating whales! Esperance's wildflower season coincides with the tail end of whale watching season too - in case you needed another reason to venture down there this spring.
November
Gently fading into that good night - or, in this case, the soon-to-be-summer days - wildflower season in WA usually peters out around late October, but on a good year, you might be able to catch the last glimpses of colour around Esperance and the Fitzgerald Coast until early November.