1. Walga Rock
Walga Rock, also known as Walghana, covers 50 hectares and is 2.6 billion years old. This giant monzogranite has eroded in parts to form a series of rock overhangs that provided shelter for Aboriginal people over thousands of years. One of these shallow caves contains more than 980 motifs drawn in ochre from nearby Wilgie Mia, depicting snakes, emus, kangaroo tracks and hands. Most intriguing of all is a painting of what appears to be a square-rigged sailing ship – its provenance baffling people for nearly 100 years.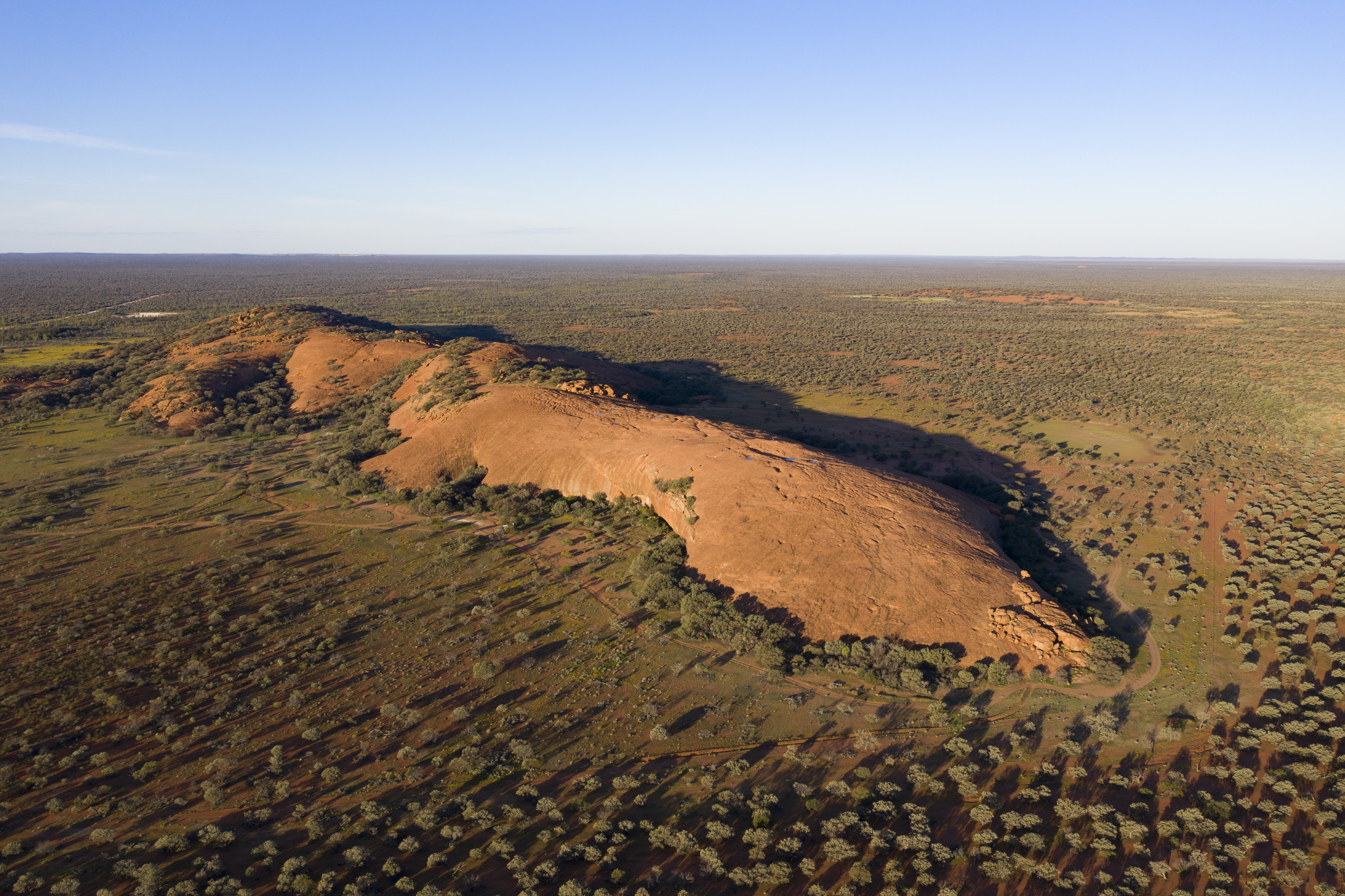 2. Peace Gorge
Once called the Devil's Playground, these stunning rock formations and large boulders were chosen as the site of a picnic that celebrated the end of World War One in 1919. Since then, it has been known as Peace Gorge. It's not just a popular spot for visitors but also for birds such as honeyeaters, thornbills and emus, as well as geckos, lizards and kangaroos. They are drawn here for the food and shelter available from a wide variety of acacia and eremophila, but you'll be drawn to the tranquil surroundings and the stunning view, particularly at sunset.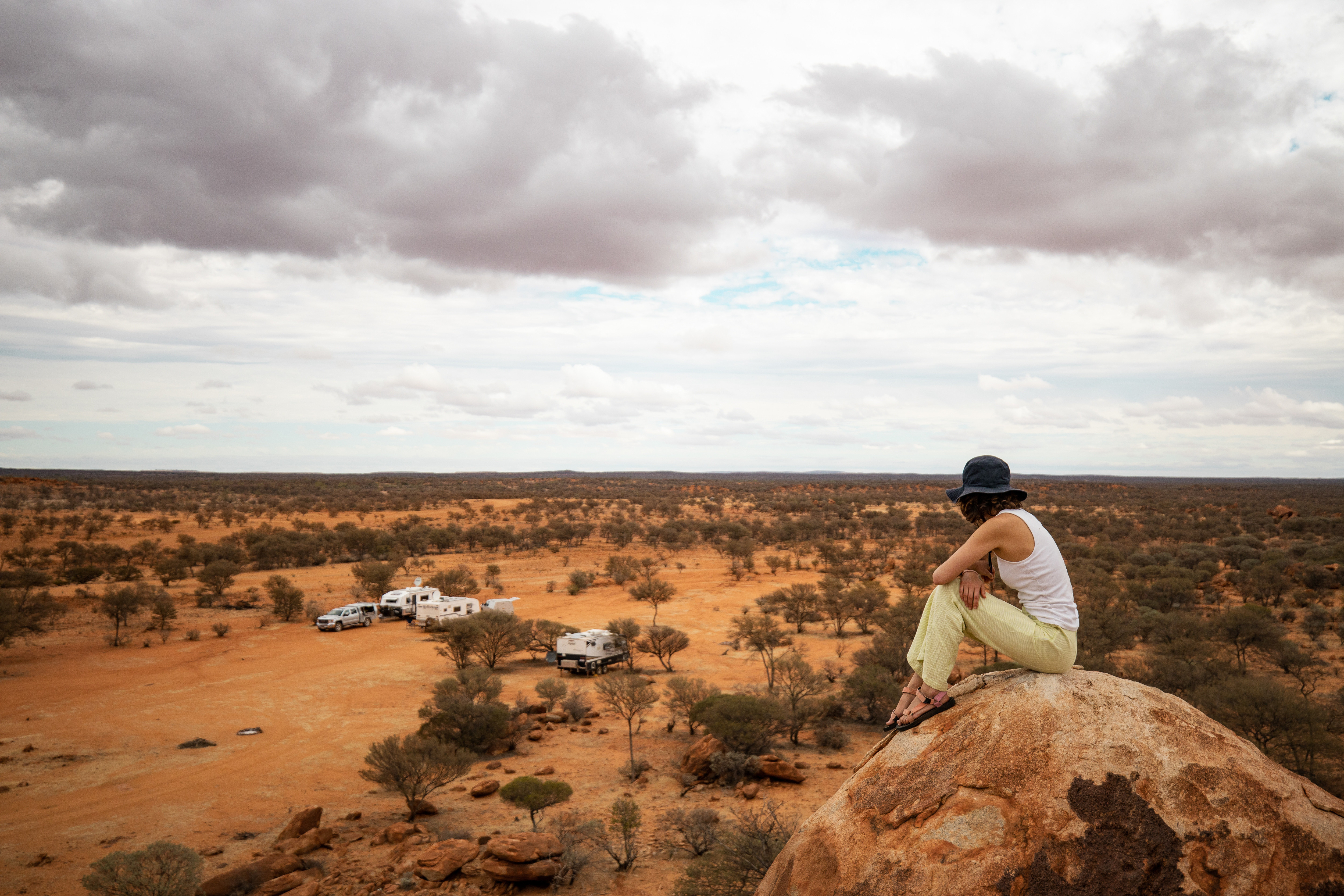 3. The Granites
The magnificent breakaways of The Granites share a connection with the Badimia people that stretches back 20,000 years. The Granites is a popular camping site for the Badimia people and is an important part of their ceremonies, with rock art of wallaby and emu tracks and handprints dating back 9,000 years. The Badimia were also drawn here for The Granites' shelter and the abundant flora and fauna including sand goannas, kangaroos, emus, echidnas, saltbush and mulga.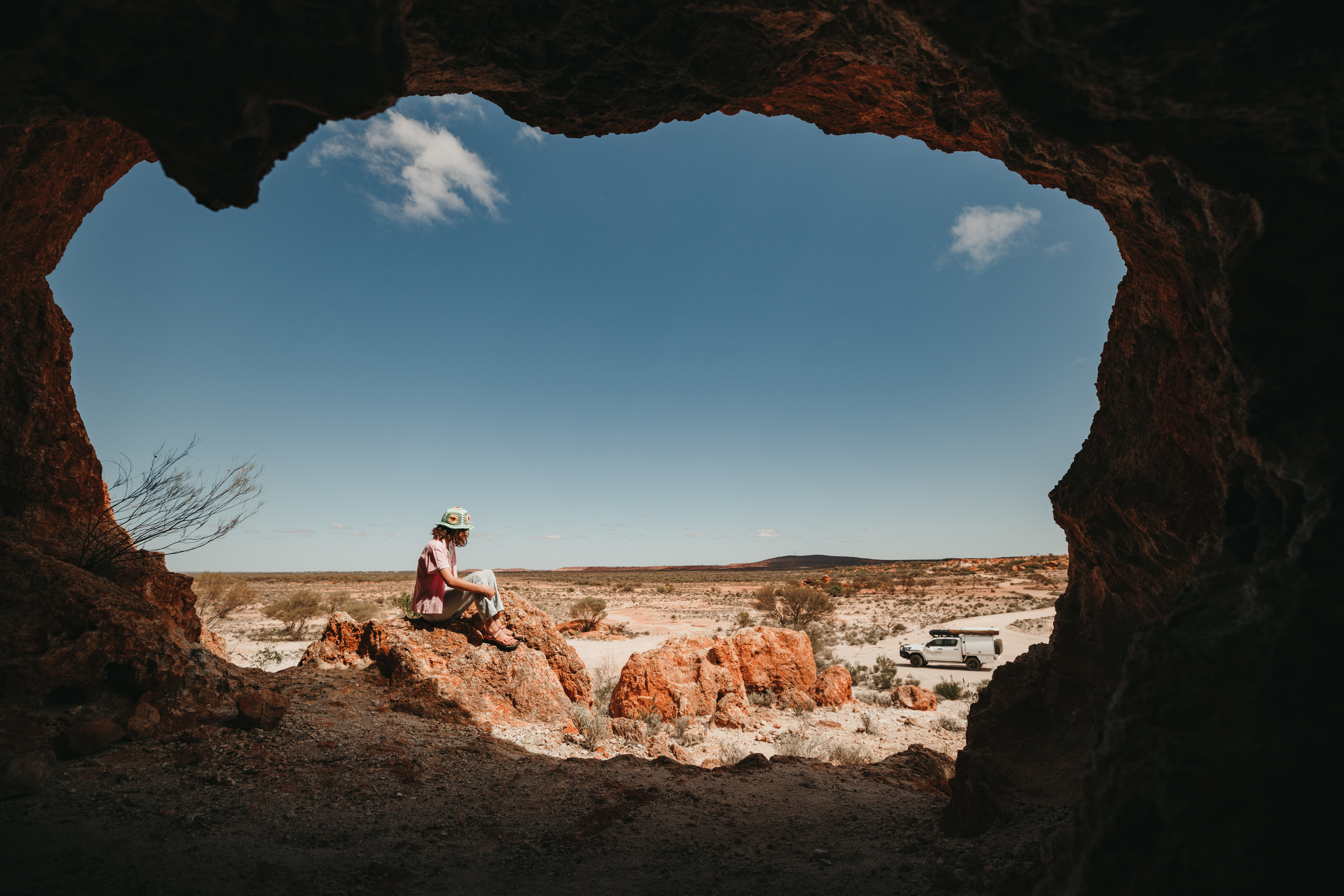 4. Errabiddy Bluff
With teeth-like rocks, Errabiddy's name comes from a Wajarri word meaning 'mouth of bucked teeth'. When you see it, you'll understand why its name is so well suited. The large sandstone formations make it an excellent picnic spot – and many local animals would agree as it's a great place to see wildlife such as birds, kangaroos and lizards. Errabiddy Bluff is also home to a population of Gascoyne or Spreading Gidgee (Acacia subtessarogona), a tree that is usually only found north of Carnarvon, some 530km north-west from Errabiddy Bluff.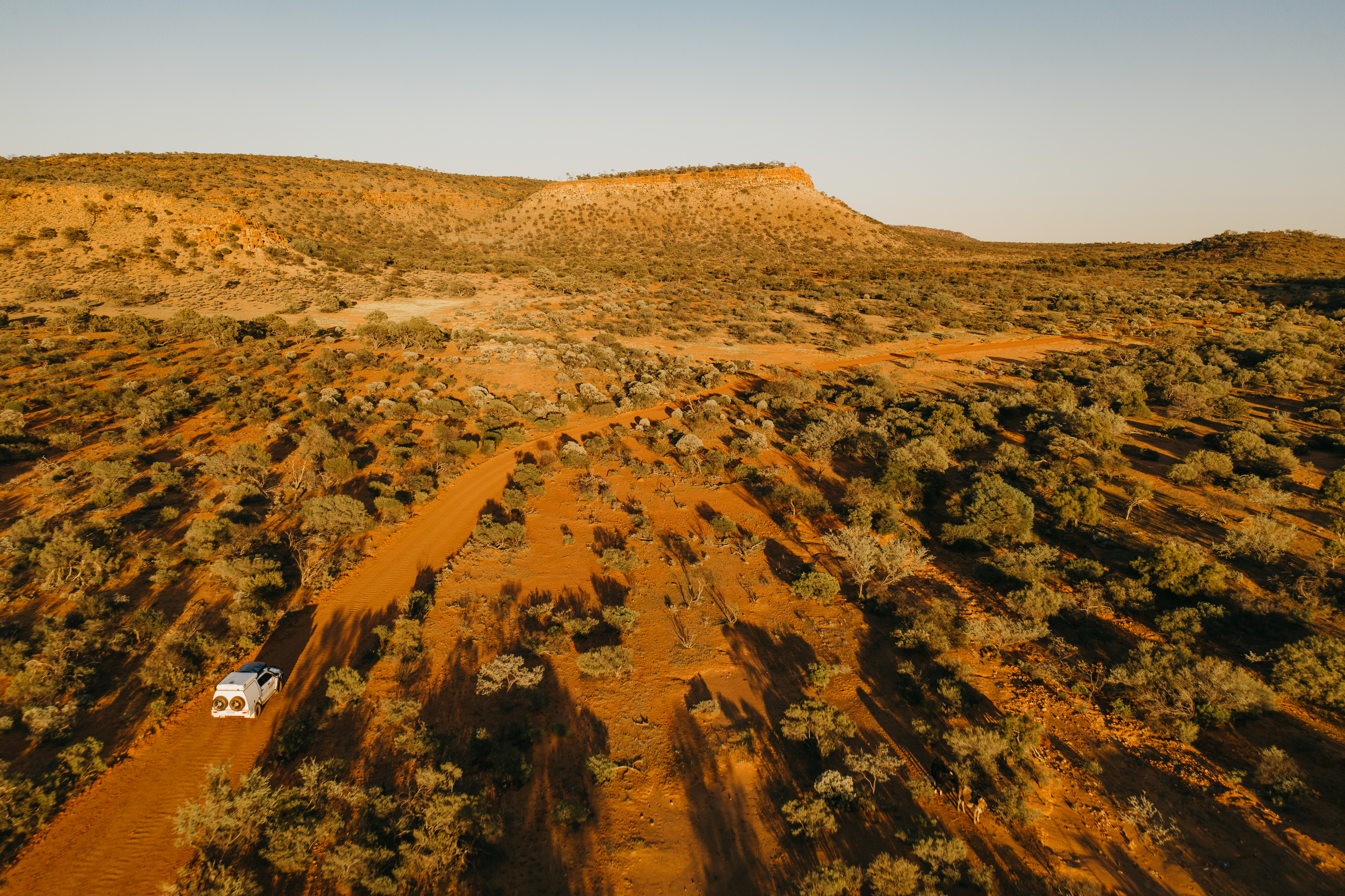 5. Bilung Pool
The Wooramel River carved Bilung Pool out of the red ochre on its 363km journey towards the coast. During heavy rains, a small waterfall tumbles into the pool, which is surrounded by white-barked river gums. Plentiful birds, mammals and reptiles are drawn to the promise of water or prey on which to feast. Bilung Pool is also a sacred place for Wajarri people who knew it as Birlungardi and considered it the site of their bimada – the place from which ancient Dreamtime laws and customs originate. The Wajarri believe Birlungardi is the resting place of the Gujida (Rainbow Snake). They throw sand into the water to appease the snake and show it respect – and advise visitors to do the same.

6. Joker's Tunnel
Five hundred and fifty tonnes of rock was excavated in 1896 but only three kilograms of gold were found in the area. No one is quite certain where the tunnel got its name 'Joker's Tunnel' from. Some believe it was named after William Nottle's nearby gold mine, popularly known as Joker. Others believe it was named after the Jokers Mining Syndicate who dug it. And then there are those who think the whole thing was just one big joke on investors. Most of the gold mines in Yalgoo have shut down but you can find gold of a different kind in the area. At least seven species of golden coloured wattle grow here. Not only do they draw nature-lovers but also brightly coloured birds like thornbills, honeyeaters and fairy-wrens to feed and nest in their branches.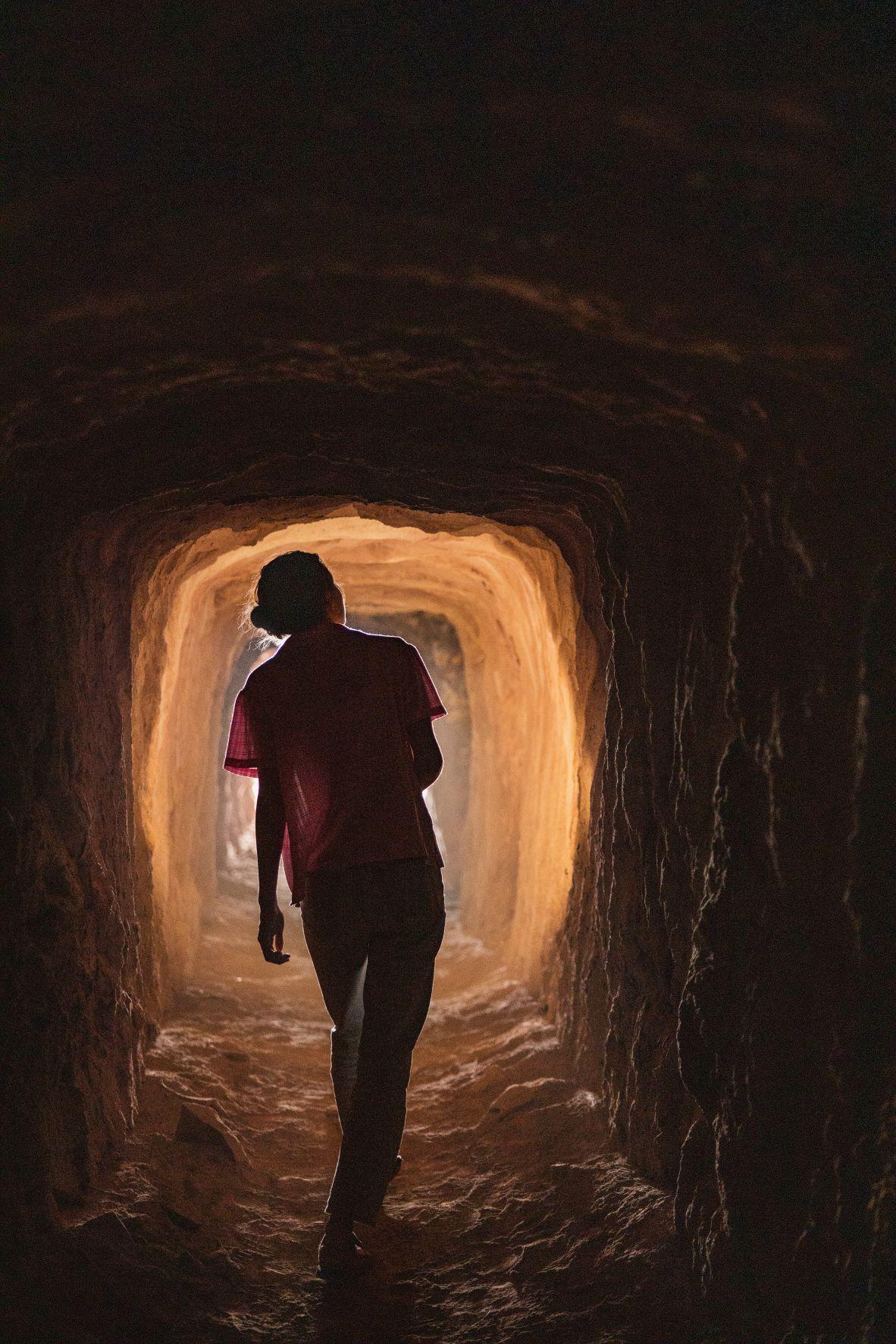 You can download a brochure with all 21 sites here and download the app from the Apple Store or Google Play. Please note, not all sites are open to the public, so please check before planning your visit. Some sites are only accessible by 4WD and you should always check road conditions with the local Visitor Centre before setting off.