The Canning Stock route is 2,000 kilometres long, isolated and arduous, creating one of the greatest four wheel driving adventures Australia has to offer. It crosses the Gibson and Great Sandy Deserts from Wiluna in Western Australia's Northern Goldfields to Halls Creek in the North West.
Contemporary pioneers with extensive outback and survival experience will enjoy the exhilarating challenges of the Canning Stock Route, crossing sand dunes, stony outcrops and corrugations. Sightseeing highlights include the Gibson Desert, Great Sandy Desert, ancient Aboriginal rock art, historic grave sites and the 51 wells that were originally constructed for the watering of stock.
Those who tackle the Canning Stock Route by four wheel drive can expect to encounter unforgiving terrain, with long stretches of sandy track, short rocky sections and over 900 dunes to traverse.
The Canning Stock Route is only suitable for high clearance four wheel drive vehicles and should only be attempted by confident drivers. Supplies and services are limited and track conditions can vary, so plan ahead, stock up on food, water and fuel.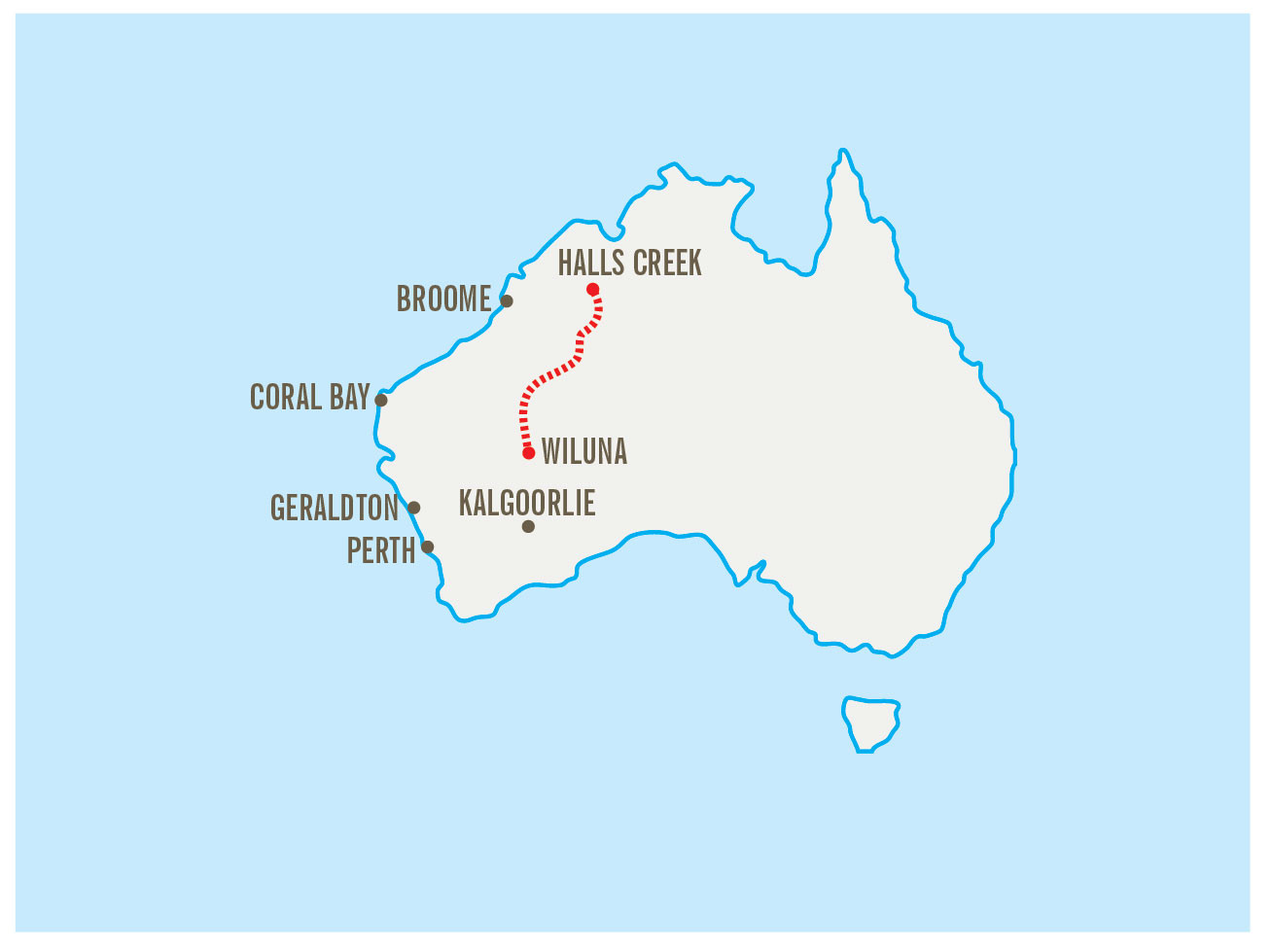 Road conditions
The Canning Stock Route traverses extremely harsh arid terrain and sand dunes. Do not attempt this track unless you have extensive outback driving experience and a very reliable vehicle that is specifically prepared for long distance desert travel. And to ensure you enjoy a safe and well-planned journey, be sure to take a look at Road safety and Important travel tips.
Access permits
Travel permits are required for some parts of the route. For the sections between wells 5 to 51, you can obtain permits online via the Canning Stock Route Visitor Permit System. Depending on your intended route of travel additional permits may also be required.
Best time to drive
Travel on the Canning Stock Route should only be undertaken during the cooler months, between April and September, and in a well organised convoy.
Other useful links
RAC's How to prepare for the Canning Stock Route
Up-to-date information regarding the condition of the CSR, access and permits should be obtained by anybody intending to travel the Canning Stock Route. Suitable preparation should be made before attempting to travel across the Canning Stock Route.
Contact the Shire of Wiluna reception@wiluna.wa.gov.au or telephone the Canning-Gunbarrel Discovery Centre on (08) 9981 8009. The following websites may be helpful if you are planning to undertake the Canning Stock Route: