First regarded as lunacy, and later an engineering wonder, The Golden Pipeline now delivers water to some 100,000 people.
Fun fact: It takes between 5 and 11 days for water to move from the start to the end of the pipe. Constructed from 1898 to 1902, it was the brainchild of engineer C.Y O'Connor, who sadly didn't live to see its completion. Now you can follow the Golden Pipeline Heritage Trail in three to five days.
Here are five amazing things to see along the way.
1. Take in the remains of a major earthquake
Just beyond Northam, the 1km-long Meckering Earthquake fault line reveals the dramatic, tearing force of a 6.9 magnitude earthquake that shook the small town in 1968. Two kilometres north of Meckering, find the ruins of the stone homestead 'Sailsbury' – one of at least 50 homes reduced to rubble - then look out for the signs to the Meckering Earthquake Display in the Memorial Park, which bears a piece of twisted railway line and a damaged section of The Golden Pipeline. Then head to The Big Camera – Museum of Photography for incredible historic photos of the devastation.
2. Visit a real life, comic-book pub
True blue country pubs pepper the Wheatbelt, but the Ettamogah Pub at Cunderdin particularly stands out. From the outside, it looks like a cartoon: bright red, top heavy and lurching, as though normal architectural rules don't apply. The style is deliberate: the pub mimics the Ettamogah pub comic strips drawn by cartoonist Ken Maynard, published for years in Australia's longest running weekly picture magazine, the Australasian Post. When in Merredin, stop in at the balconied Commercial Hotel, where bistro walls are lined with historical photos.
3. Spot the area's beautiful native wildflowers

Throughout spring, the Wheatbelt's wildflowers sprinkle colour across the bush. Papery, pink and white everlastings coat the ground at Charles Gardner Reserve, a nature spot 15kms south of Tammin. Further east, the Merredin Peak Trail offers two bushwalks; one leads you to everlastings and rare orchids as well as flowering trees and shrubs, while the other will see you hike steeper granite mounds for extensive views of the rural landscape. Elsewhere, 25kms north of Merredin at the intersection of Merredin Chandler Road and Talgomine Reserve Road, eagle-eyes will uncover donkey, spider and blue fairy orchids between carpets of everlastings that pour through the woodland like a stream.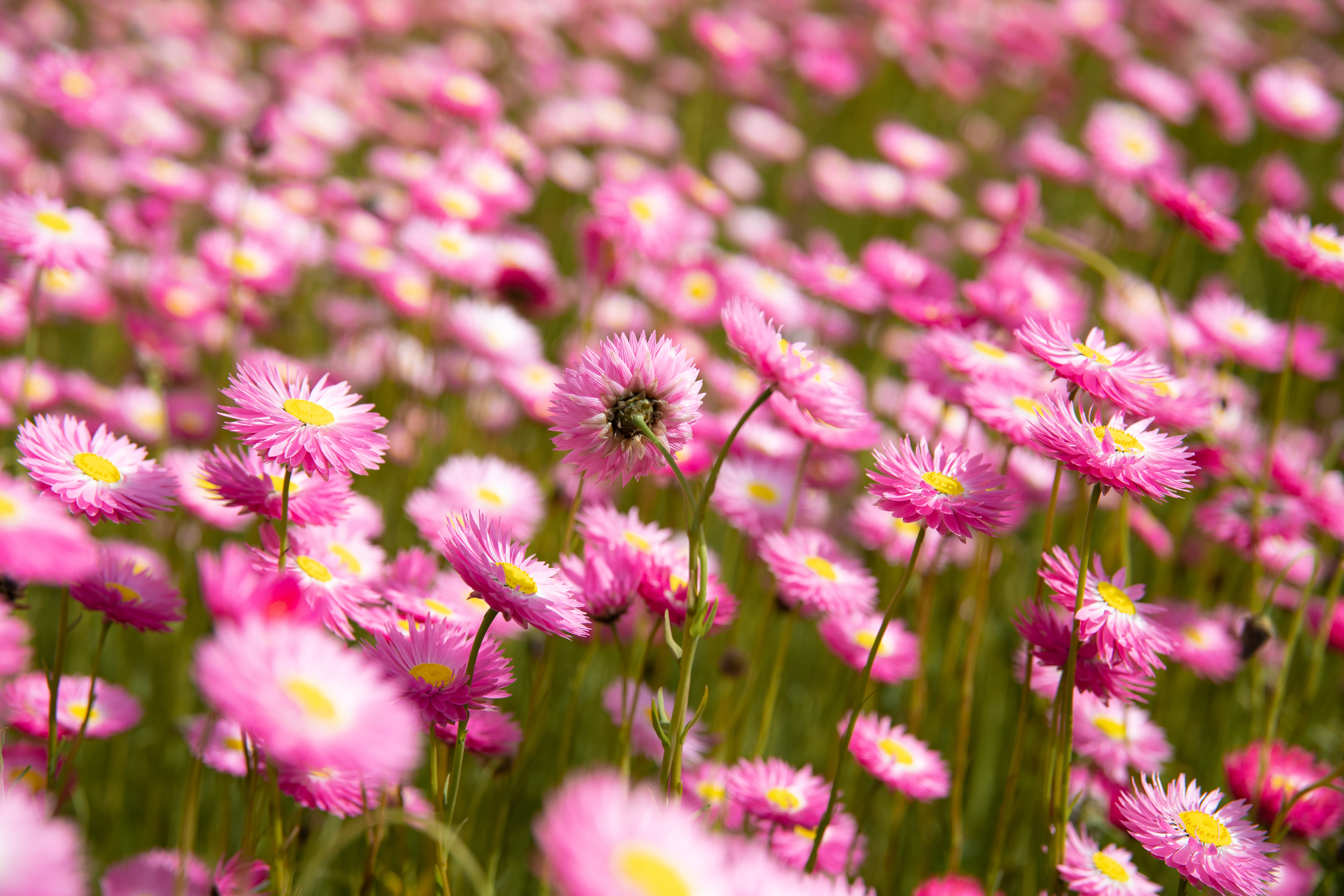 4. Admire some seriously huge artworks
Get snap happy on Australia's longest silo art trail. Seven grain silo sites have been decked out in masses of colour by big-name international and local street artists. Tick off art sites at Northam and Merredin as you trace the Golden Pipeline. Northam's is the biggest, towering at 38m and cloaking eight huge silos. At one end are black and white characters in kooky flying contractions created by London artist, Phlegm. At the other, bright, textured, abstract patterns by Atlanta's Hense blaze up the concrete. Merredin is the handiwork of Perth-based Kyle Hughes-Odgers, whose fear of heights didn't stop him splashing 200 litres of paint onto the 12-storey-high walls. His curious characters, plant forms and geometric shapes tell stories of Merredin's agriculture, land and community.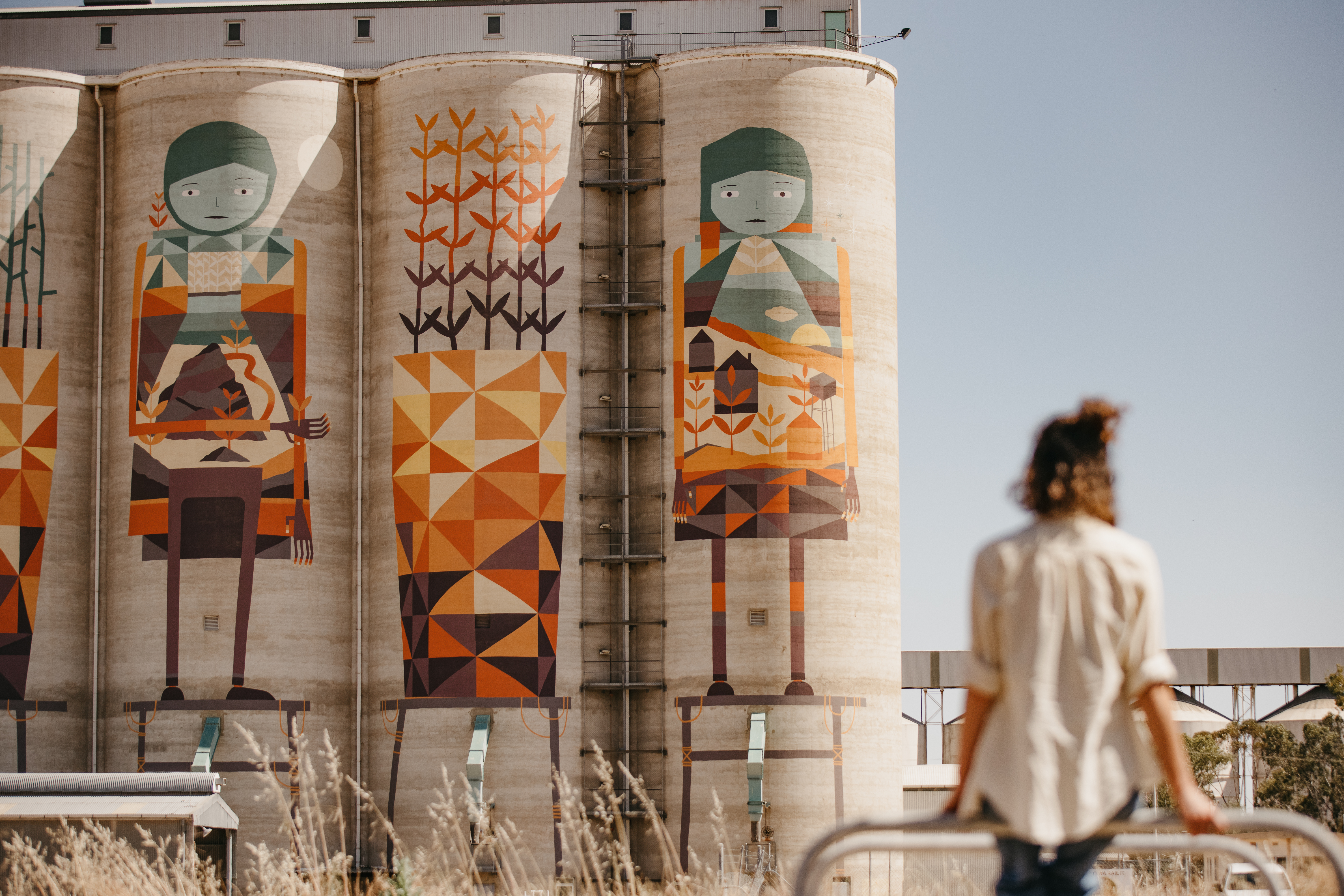 5. Let the kids run wild in camping heaven!

Keep the kids happy between sights with energy-burning playgrounds. One fifth of Kellerberrin's population is under the age of 14, so the town built a great nature playground in Kellerberrin Centenary Park, complete with flying fox, cubby climber, wagon wheel carousel, skate park and barbeque facilities. Merredin's Apex Park playground is also a pleaser, with shaded slides, climbing walls, a skate park, barbeques and picnic tables. By night, camp at any one of the region's granite outcrops with camping facilities – many also have walking trails with natural and cultural history signage. There's a handy list, here.