1. Kondinin

This fluro yellow lake near Kondinin is so bright you'll need your sunnies. The lake is known to change colour throughout the year from super-bold yellow to a burnt orange colour and even ice blue!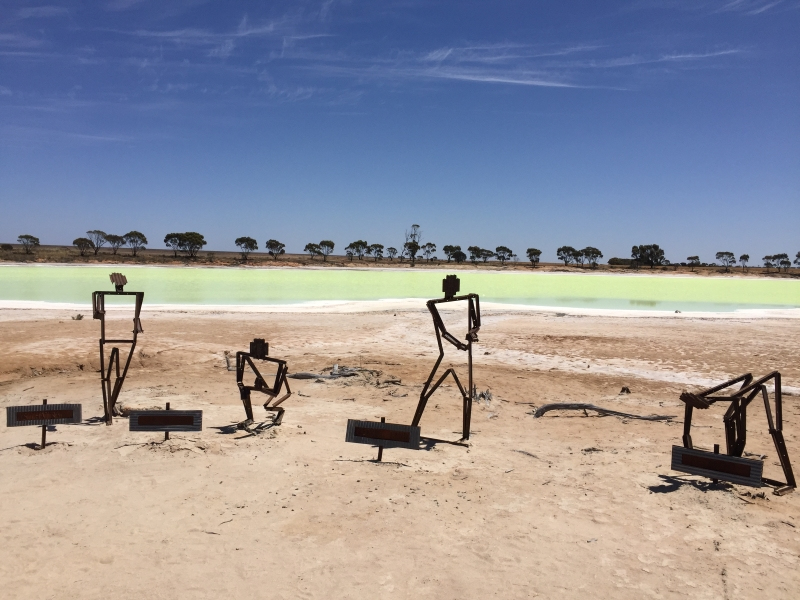 2. Cowcowing Lake

Cowcowing Lake in Wyalkatchem changes colour throughout the year, but most often it's a beautiful combination of vanilla, cocoa and chocolate shades. Simply stunning from the air if you have a drone, or a perfect spot for a picnic.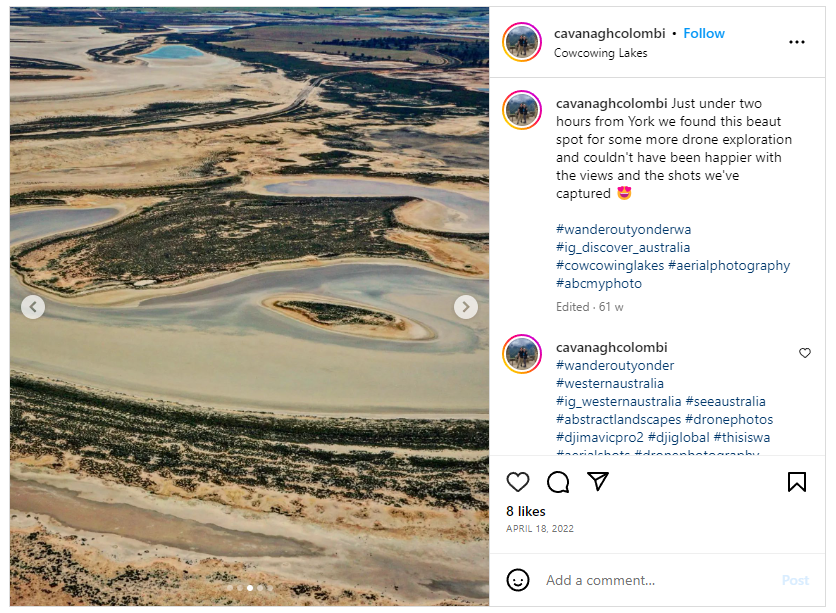 3. Pithara, Dalwallinu and surrounds

If you're travelling around the Dalwallinu area (maybe on the hunt for wildflowers) be sure to keep your eyes peeled for colourful salt lakes as you explore. This shot was taken from the air, showing the true extent of the rich and diverse pallet from dark blue and cyan to purple and acid pink.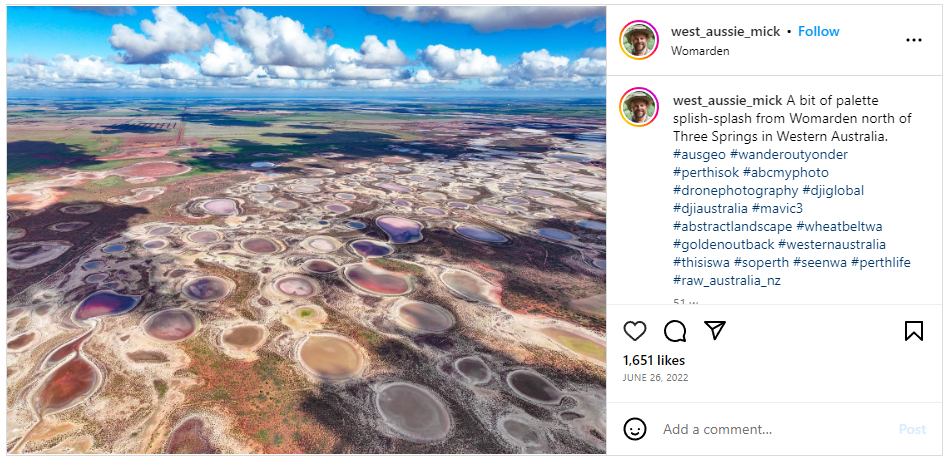 4. Quairading Pink Lake

This is one for the drone fans! Quairading Pink Lake can be found around 11km east of town on the Bruce Rock Road. At certain times of the year the left side of the lake is a distinctive pink colour, while the right side remains blue – and sometimes, both are mustard yellow. The road acts as a natural barrier and makes for great aerial shots.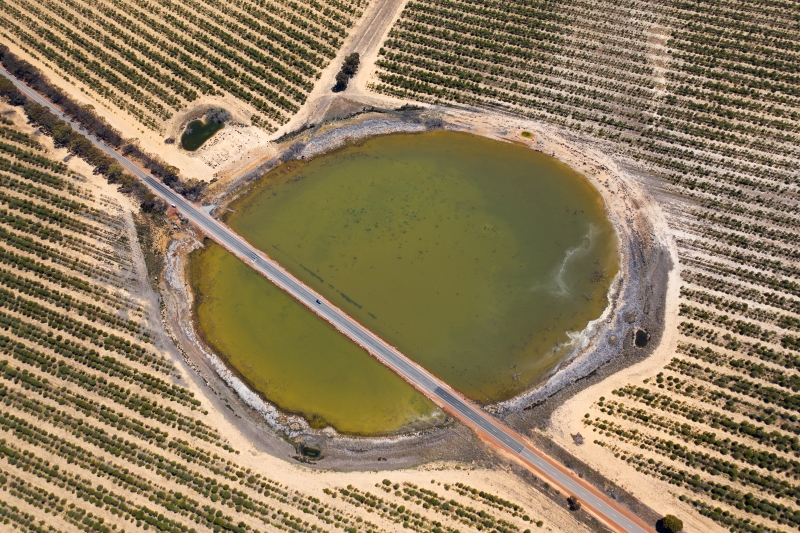 5. Lake Magic

Lake Magic is less than 1km from Wave Rock, so if you're planning on surfing the giant inland wave, be sure to add this lake to your itinerary too! It's a naturally occurring salt lake with gypsum minerals at its base and a sandy, circular beach surrounding it. It gets its name thanks to the high salt density of the water making it impossible for you to sink! As an added bonus, the nearby salt lake opposite is often a gloriously vivid tangerine.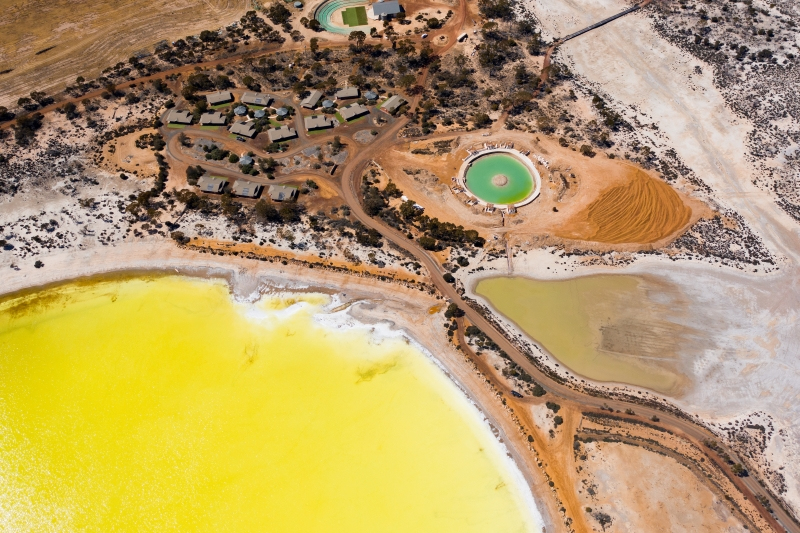 6. Salt Lake Koorkoordine

Serving up your daily dose of milk and cookies, is Lake Koorkoordine. This expansive salt lake is white, crispy and sparkling when dry, and a beautiful pinky-orange when wet. This is a wonderful place to set up camp for the night and enjoy the changing shades of the lake as the sun shimmers and sets.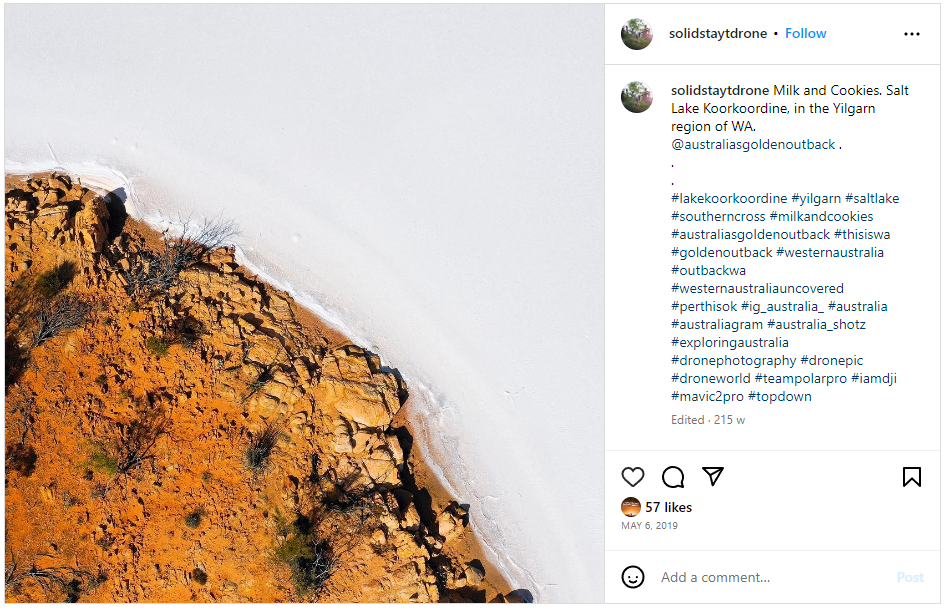 7. Womarden

When life gives you lemons.. could nature have gotten this anymore right? These incredible citrus hues were found just north of Three Springs, proving it's not just the spring wildflowers that get all the zesty colour in this area!