Experience the coast of Esperance from above with a unique beach landing
The coastal town of Esperance is beautiful from all angles, but it's hard to beat from an aerial view! Marvelling over the coastline, national parks, township and islands from above gives you a new appreciation for just how beautiful Esperance is.
The turquoise blue ocean waters pop against the white beach sands and green landscapes of the national parks, and with a new flight experience with HeliSpirit, you can land right on the sand to experience it first hand!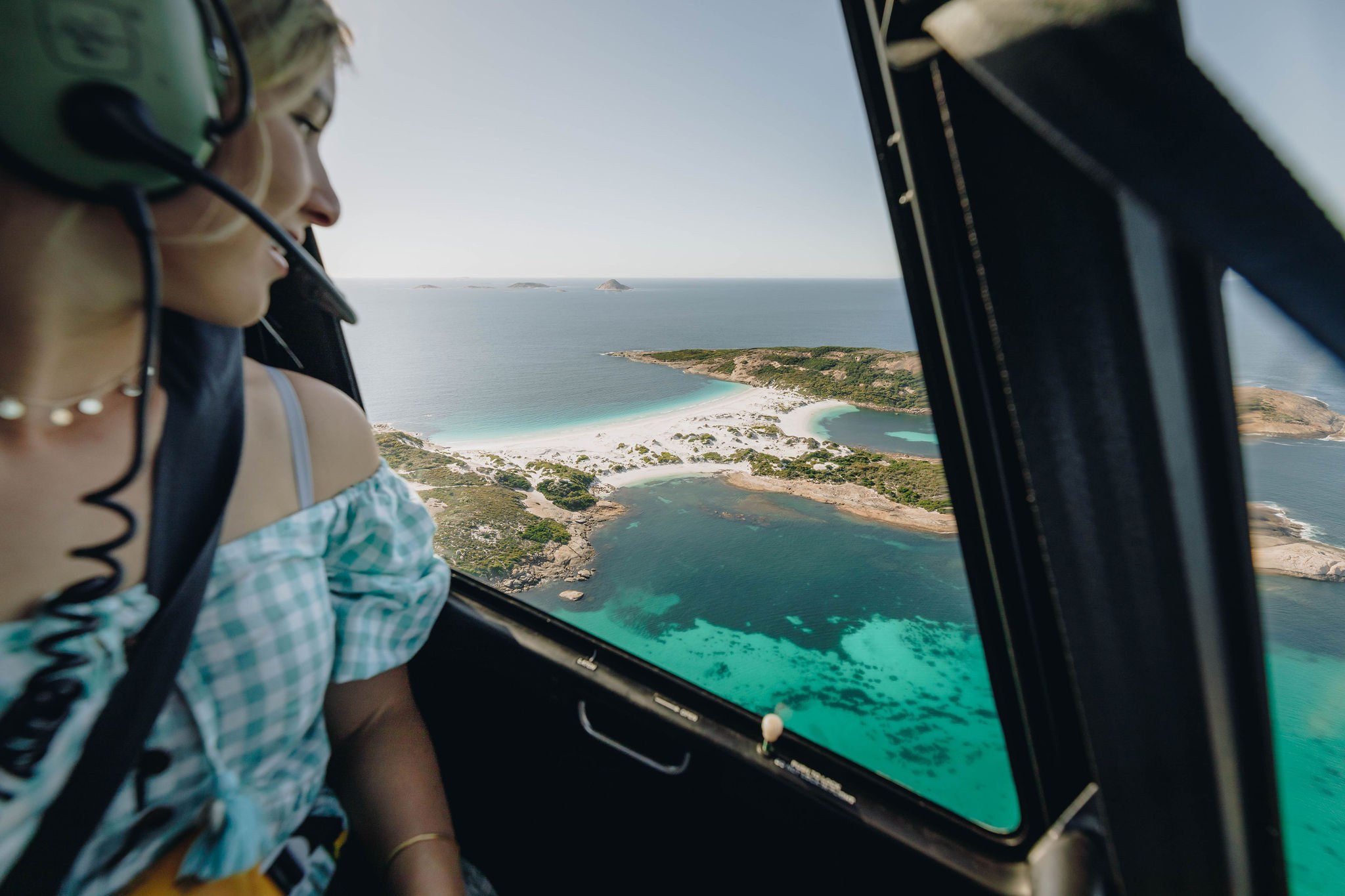 Depart from the Esperance Foreshore and take to the skies to fly over Esperance Bay towards the famous Cape Le Grand National Park and Frenchman's Peak. Follow the crystal-clear coastline until you reach the pristine Hammer Head beach, where your pilot will land on the white sandy beach. You'll be treated to a gourmet picnic with delicious treats locally supplied by Deli Kings for you to enjoy. Soak up the sunshine and tranquillity of your surroundings, take a dip in the sparkling waters, and maybe even spot a dolphin or two! Spend time together in the beautiful surroundings and truly make the most of your Esperance escape.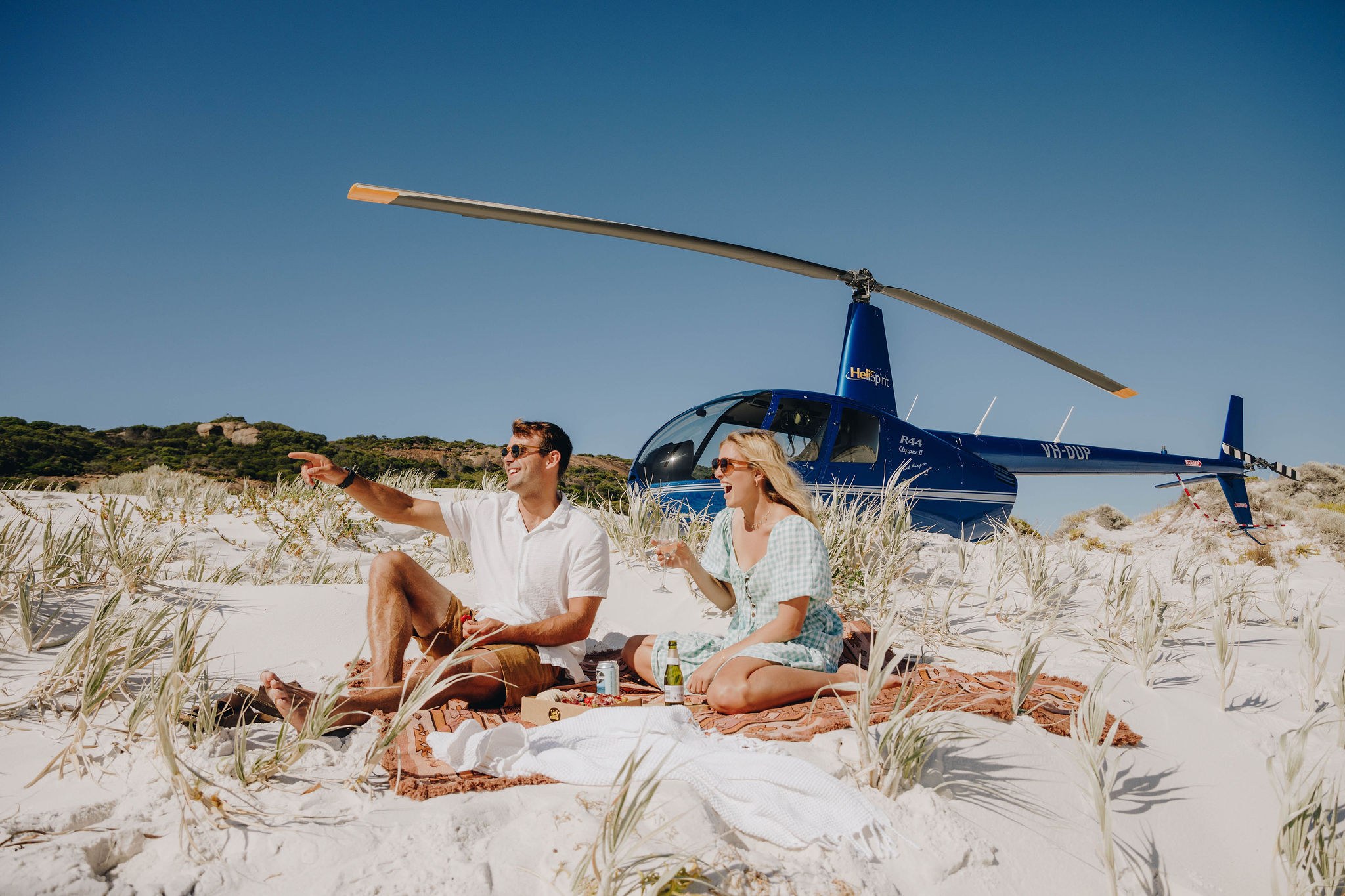 When you've finished your picnic, jump back into the helicopter and return along the coastline where you'll see breathtaking views of Lucky Bay, Thistle Bay and Hellfire Bay, some of the best bays in Esperance. Continue on and fly back past Mount Le Grand, the incredible island of the Recherche Archipelago, Observatory Island, Twilight Bay and Blue Haven, before returning to land.
As far as Esperance experiences go, it doesn't get much better than this! The perfect experience for a romantic escape with a loved one or to celebrate an extra special occasion.
Multi-award-winning HeliSpirit operates scenic helicopter adventures from the Esperance Foreshore showcasing the pristine coastline and the most scenic sights Esperance has to offer.
https://www.helispirit.com.au/scenic-flights-and-tours/esperance-helicopter-tours/