Visit ancient landmarks and uncover the incredible stories of the Gascoyne Murchison
If you love epic, rugged landscapes, starry night skies and unbeatable outback hospitality, you need to put the Murchison GeoRegion at the top of your travel to-do list! Connect with the culture and stories that map thousands of years of human history right here in Western Australia. Home to amazing Aussie towns, fascinating history, jaw-dropping rock formations and landscapes, we recommend taking your time to explore this magnificent region.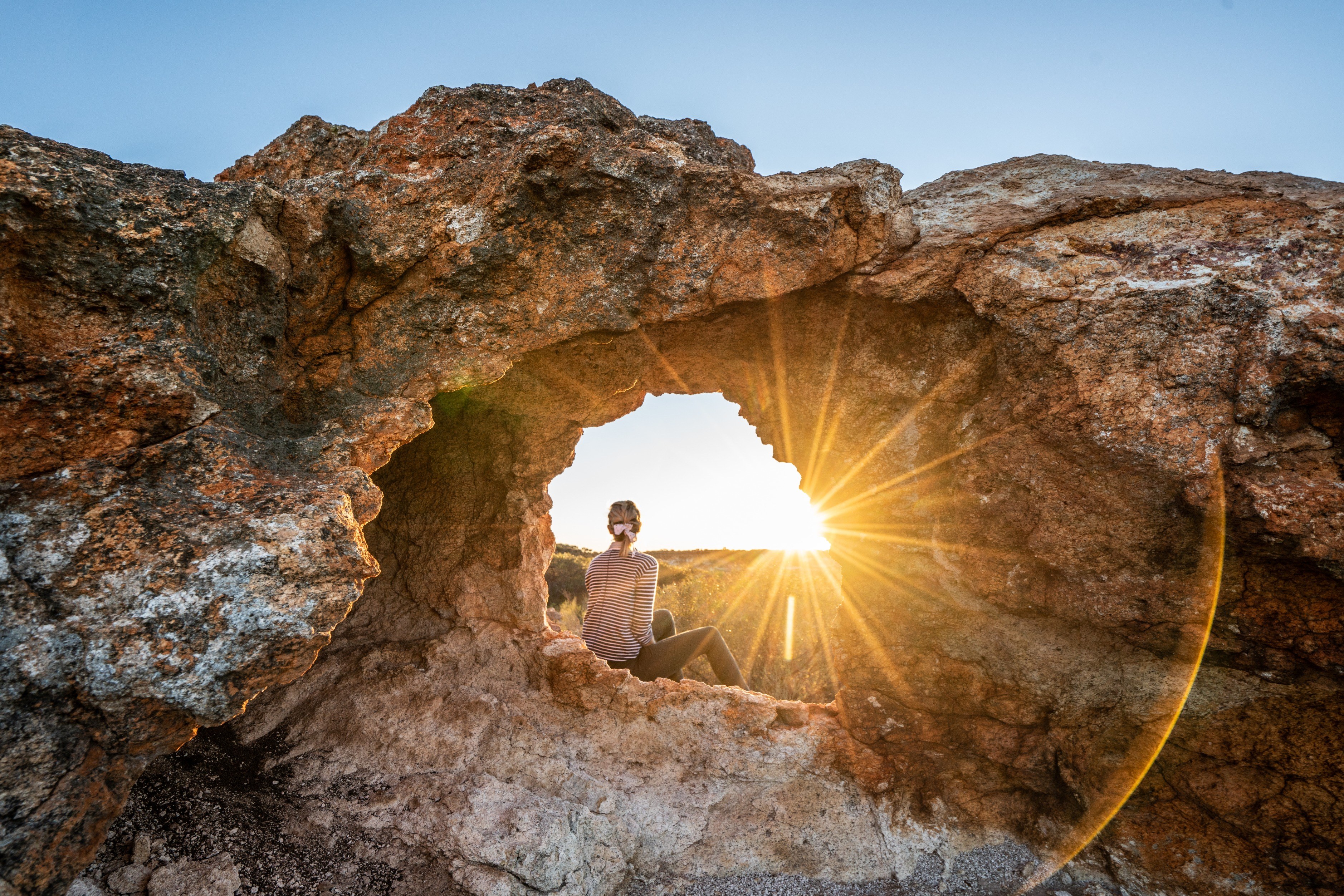 So, what is a GeoRegion? The Murchison GeoRegion highlights the landscape (abiotic), fauna and flora (biotic) and human (cultural) elements of the region, known as the A-B-C. This encourages us to have a deeper understanding of, as well as a connection with, the land that we live on. The ancient landscapes that have developed over time are a fascinating insight into what the land used to be like billions of years ago, and how far it's come. The unique flora and fauna of the area have grown and developed to withstand the harsh conditions of the remote, rugged land, and have learnt to adapt and survive. The human and cultural elements arise from places with abiotic and biotic features and help describe how people have engaged with this natural environment in the past and the present.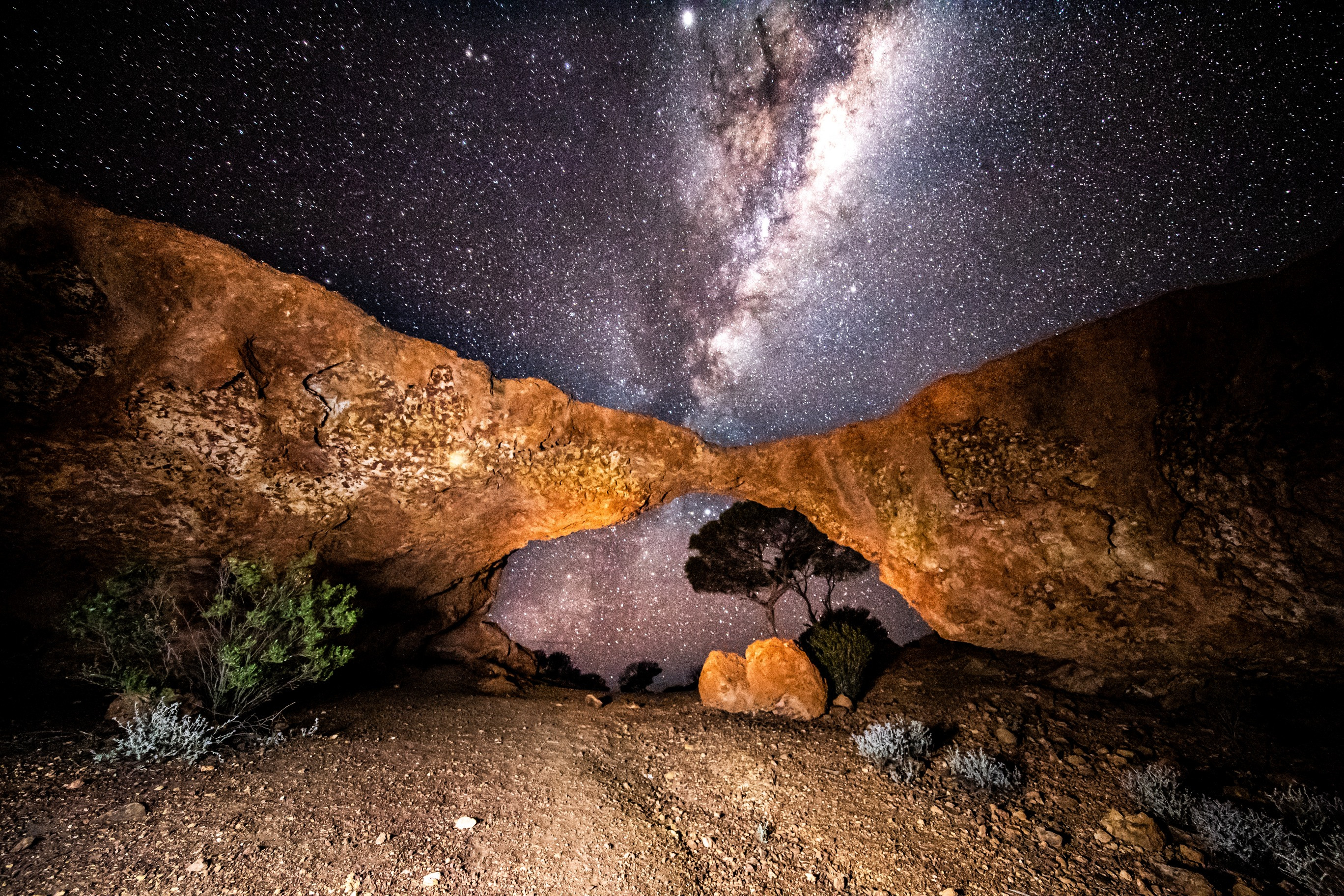 While you're travelling the landscape and marvelling over the natural phenomena, don't forget to spend some time in the Aussie outback towns, boasting true outback hospitality and character. The people you meet throughout these towns often have a story or two to share with travellers, sharing local knowledge, travel tips and tricks, and must-see places to visit. The towns of Cue, Mount Magnet, Sandstone, Paynes Find, Yalgoo, Meekatharra, and Murchison Settlement all possess their own charm and unique offerings.
Visit London Bridge (pictured above) for an epic piece of transport history near Sandstone, the incredible Walga Rock with distinctive Aboriginal artwork near Cue, the magnificent breakaways of The Granites near Mount Magnet, tranquil lakes like Wooleen Lake at Wooleen Station and Bilung Pool further north of Murchison Settlement. The towns not only showcase incredible natural attractions but have a wealth of history and stories waiting to be explored and discovered. Visit the local Visitor Centres to find out all the town's information.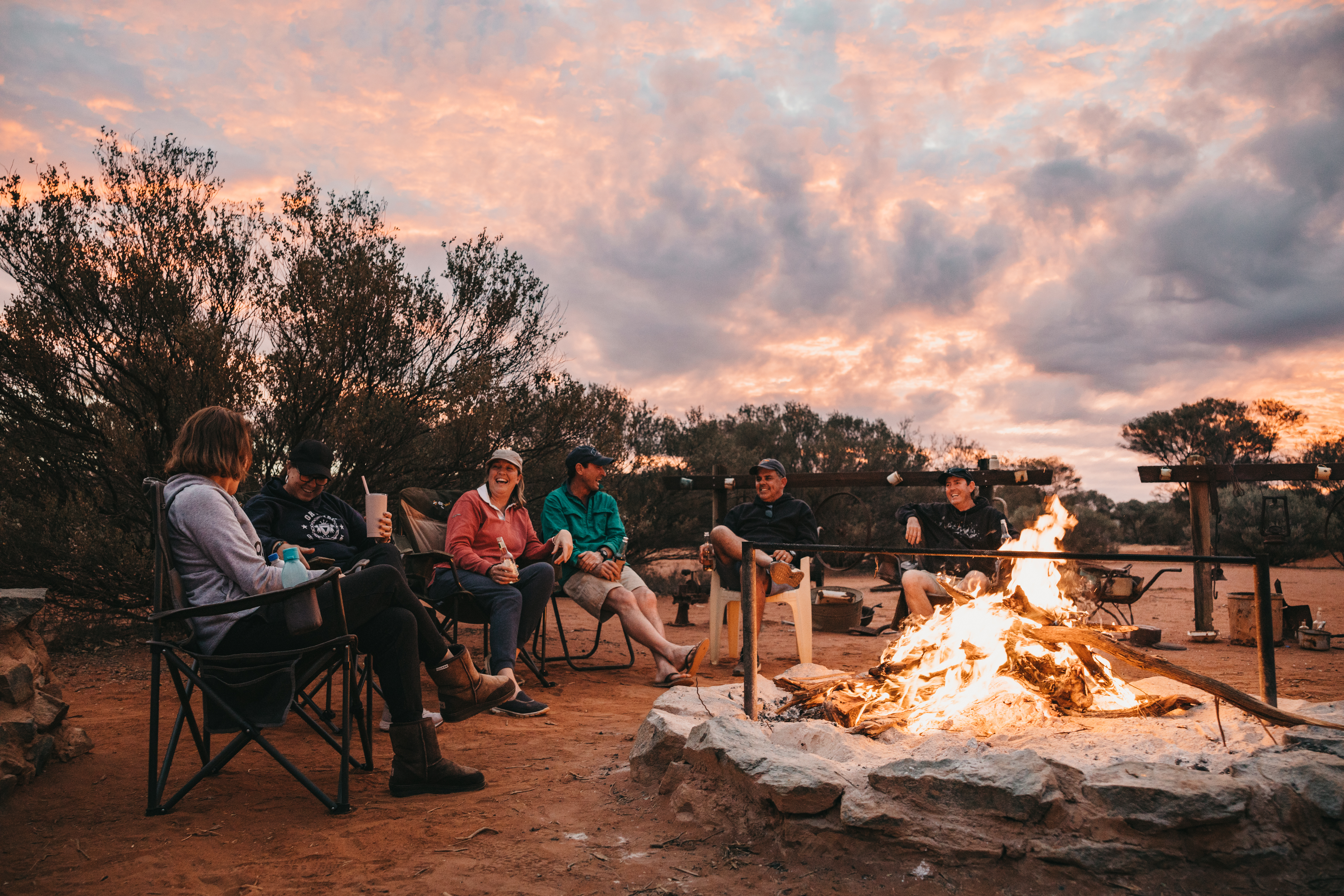 Each town offers accommodation options to suit all travellers, from camping under a starry night sky to hotels, motels and station stays. You're sure to meet other travellers you can share your newfound knowledge and stories of the Murchison GeoRegion around the campfire!
Download the official Murchison GeoRegion app on your device for site information on the go, and head to the brand-new website for all the travel info you need for your trail experience.