Where to eat and stay in the Gascoyne Murchison
The Gascoyne Murchison is a unique and ancient landscape that reaches back billions of years.
But after a day on the open road, you'll be looking for somewhere to rest up; somewhere to park the 4WD or caravan, unpack the family and take a breath while you take in the landscape – and maybe a cold beer. It's been a long day at the wheel! Whether you are on a family camping trip or a romantic road trip for two, there are people and places along the way who are there to look after you and ensure you are refreshed for another day of exploring this amazing region.
Nestled on the banks of the mighty Murchison River at Gascoyne Junction (population 250!) the new Junction Pub and Tourist Park offers modern, comfortable cabins, single rooms, and grassed caravan and camping sites. It also has a state-of-the-art camp kitchen, a children's playground, and a brand-new swimming pool. In the pub, chef Omo serves up world-class food.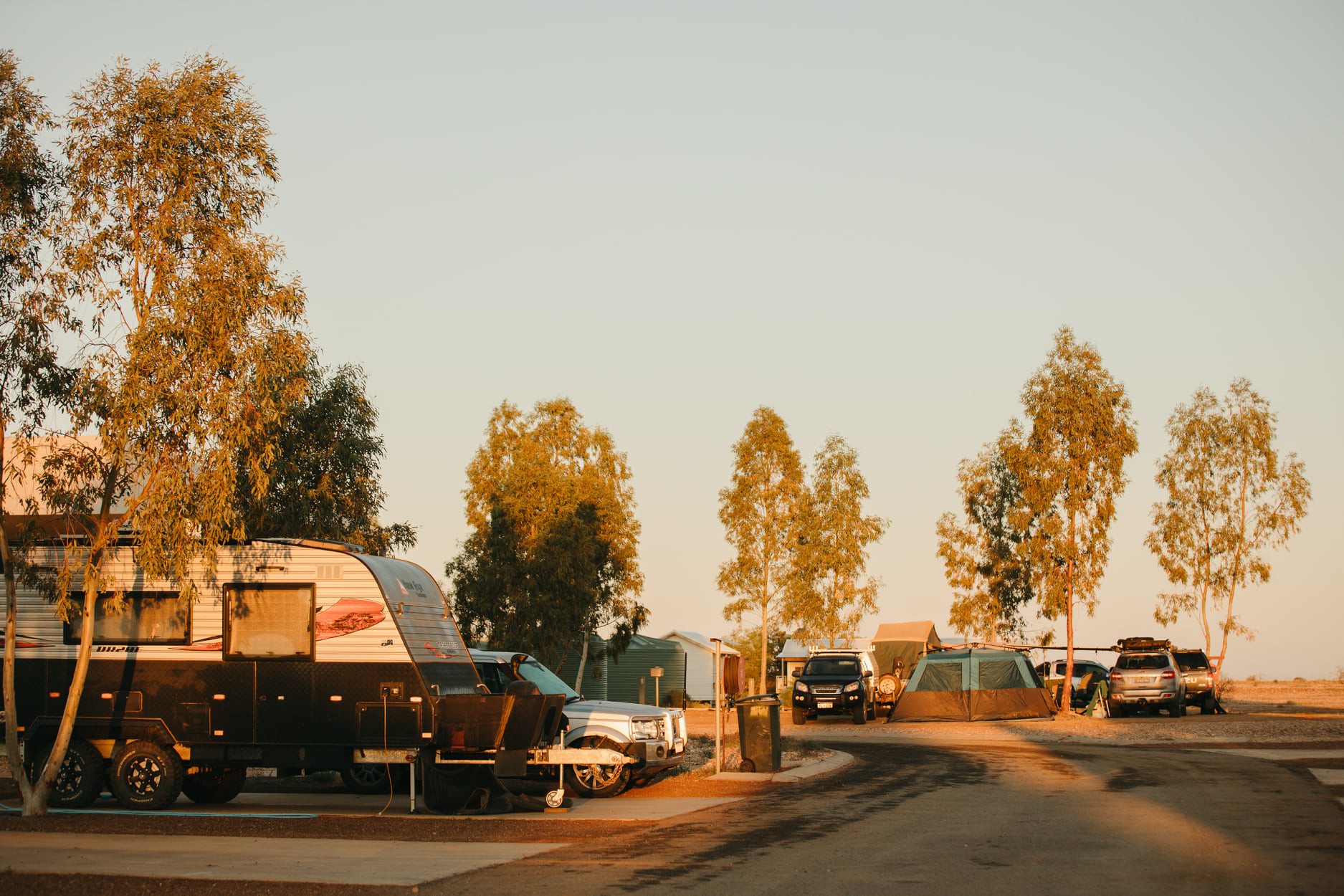 The Murchison Oasis Roadhouse on the Carnarvon-Mullewa Road provides motel-style accommodation, a first-class caravan park and clean, modern facilities. It also serves up great food, including a mean outback hamburger!
History lovers will love the Queen of the Murchison Guest House and Outback Café on the main street in the historic goldmining town of Cue. A beautifully restored 1930s-era hotel, the 'Queen' offers bed-and-breakfast accommodation and excellent home-cooked meals. End your day with a quiet drink on the veranda, chatting with other guests and sharing your experiences.
If you're in Sandstone visiting the famous London Bridge, call in to the Black Range Tearooms for a very welcome morning coffee, light meal or afternoon tea.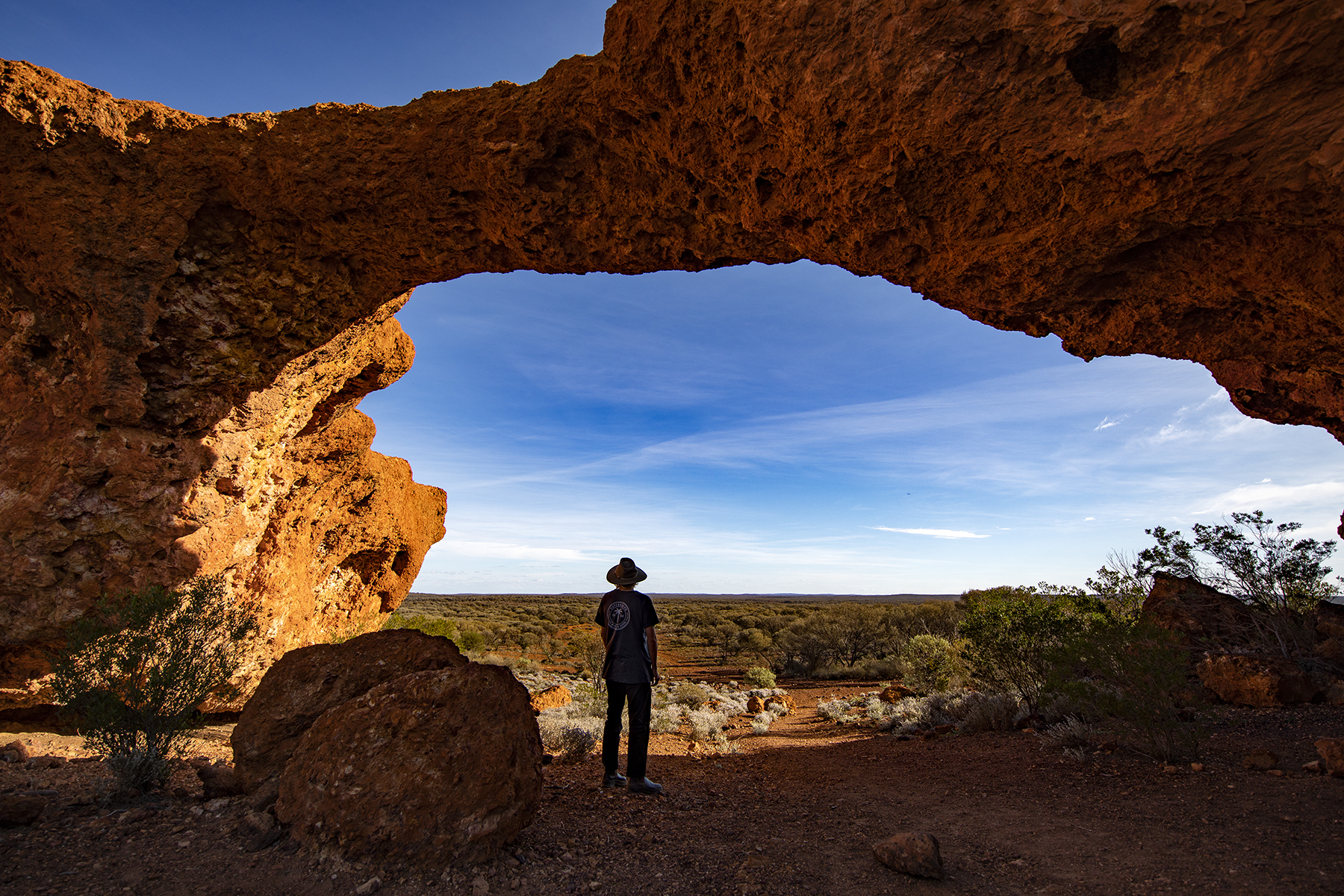 A station stay will give you a real taste of outback hospitality, along with a deeper understanding of the land, so make a detour to one of the many working sheep or cattle stations dotted throughout the region. Most offer a range of accommodation options, from camping and affordable shearers' quarters to family cabins and luxurious, heritage-listed homestead bedrooms. At the famous Wooleen Station, for instance, you'll enjoy delicious home-style cooking and a vast cellar of Western Australian wines in a magnificent formal dining room – a culinary experience of the Australian outback you'll never forget!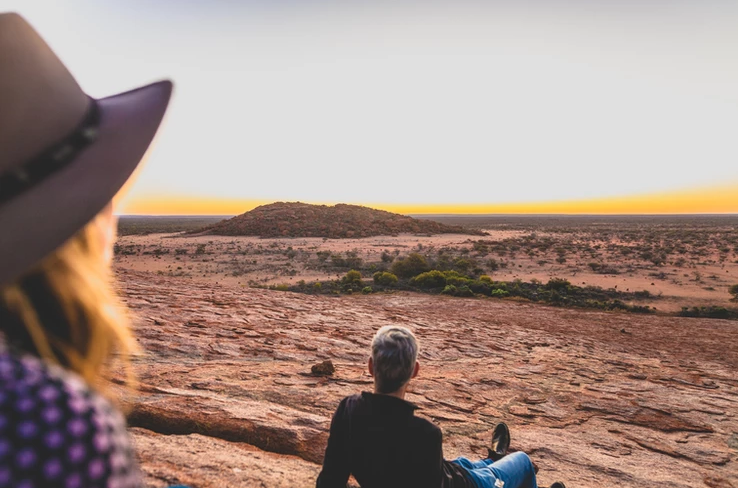 Make sure you add the Wirnda Barna Art Centre in Mt Magnet to your itinerary. Managed by the Badimia Land Aboriginal Corporation, it's where Aboriginal artists from Badimia and Wajarri Country come together to work, share their skills and knowledge of language and culture, and generate income through the sale of their beautiful artworks.
Every business in the Gascoyne Murchison is unique and has a story to tell. When you visit them, you'll meet unforgettable people and learn so much about the part of the country you're on - nobody knows the region better than the people who live and work there. And you'll be supporting those who provide the all-important services that support you, along the way of your great outback adventure.
Wherever you choose to stop or stay in the Gascoyne Murchison, it will be worth the detour!