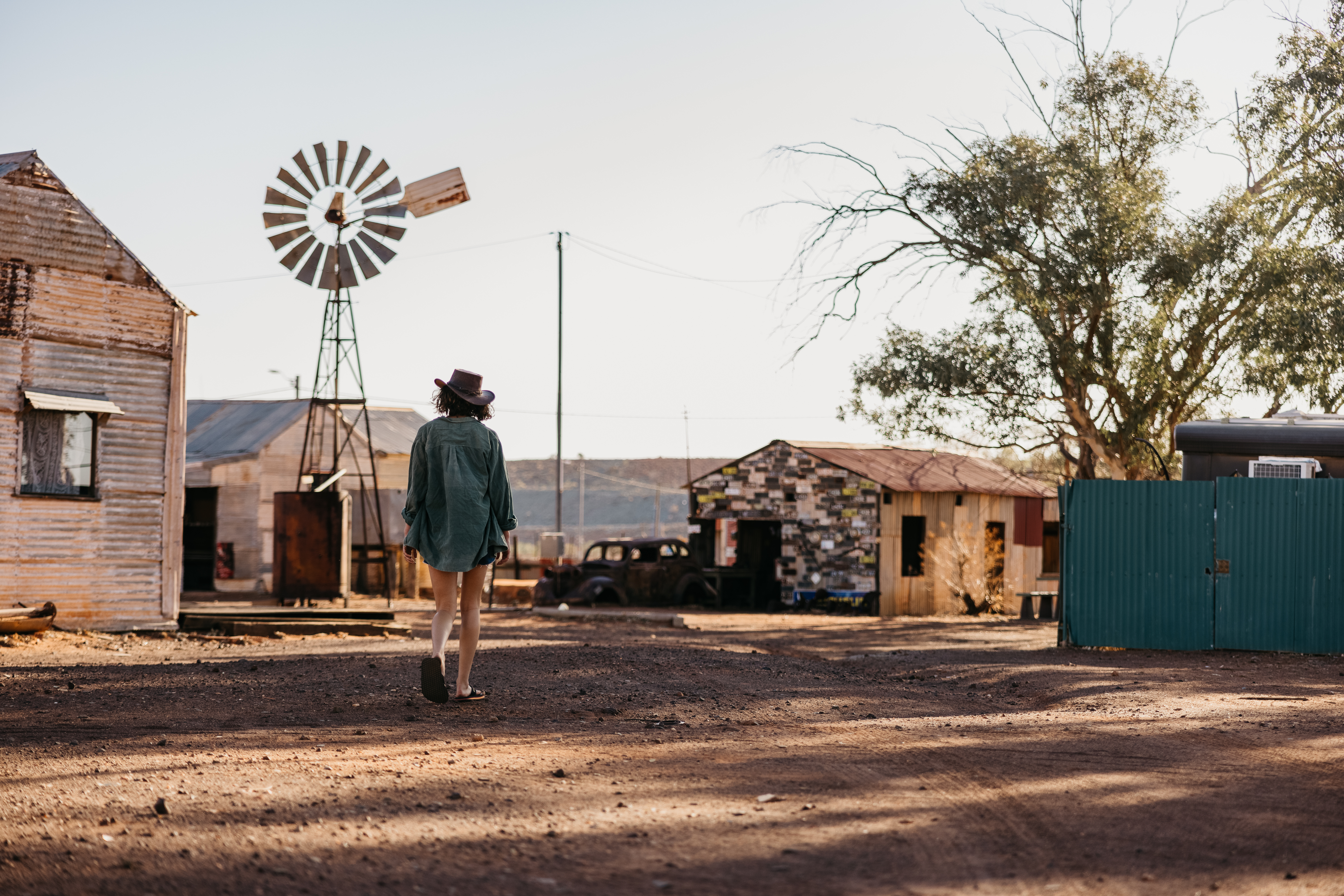 This community grew thanks to the Sons of Gwalia Mine in the late 1890s and thrived until the final whistle blew on 28 December 1963, closing the mine and putting 250 men out of work. Gwalia's 1200-strong population fell to just 40 in less than three weeks.
Today, the abandoned homes and businesses of Gwalia create a tangible snapshot of a vanished era and way of life.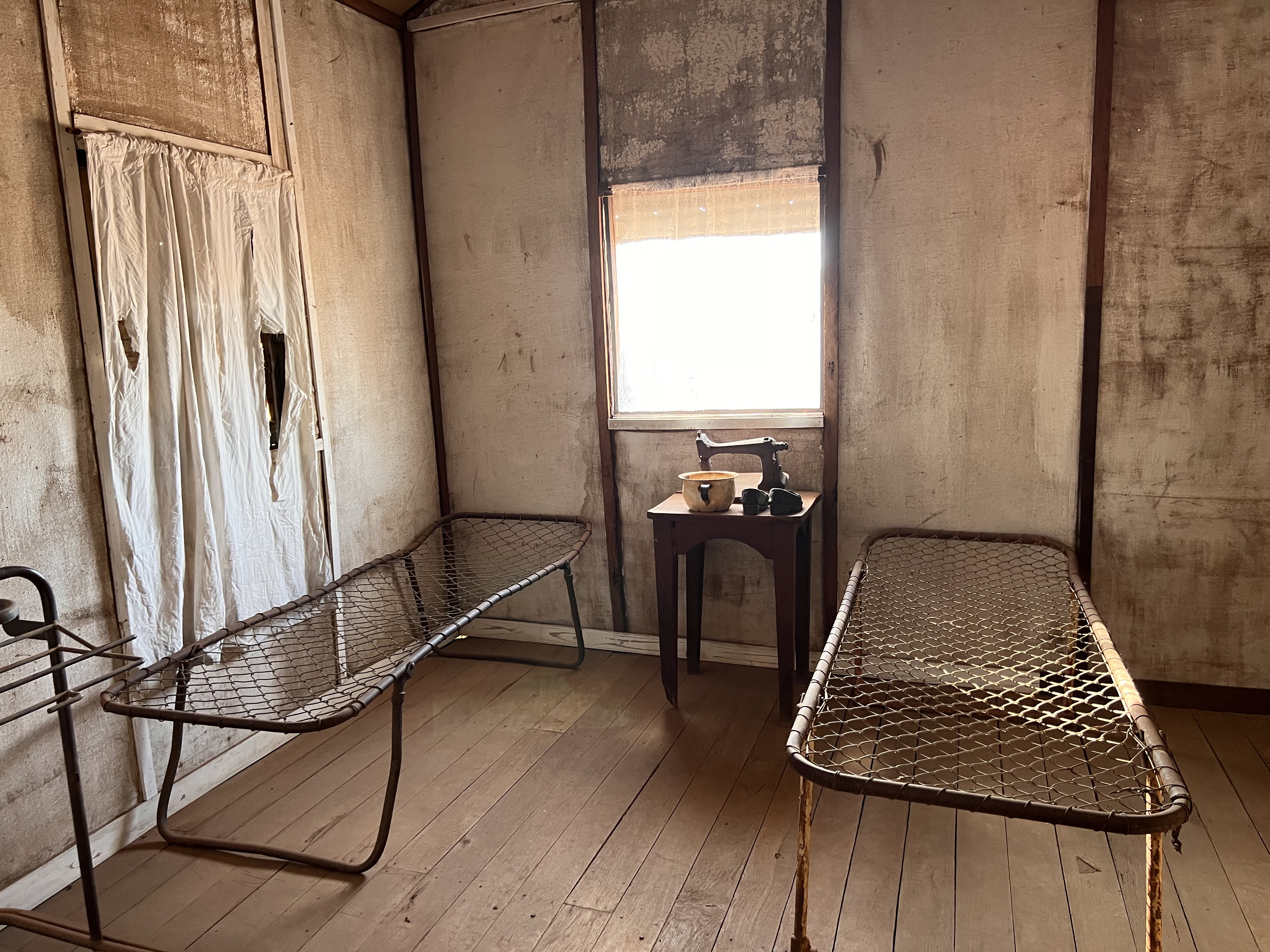 The Gwalia experience is three-dimensional: step inside the quaint cottages built of corrugated iron, timber and whitewashed hessian and imagine a miner's wife cooking dinner on the cast iron range, while her husband toils far underground to support his family and their children recite their lessons in the State school. Look through the windows of Mazza's Store, where the shopper could buy everything from two pounds of flour for the day's baking to a length of fabric to make a frock for a dance at the State Hotel.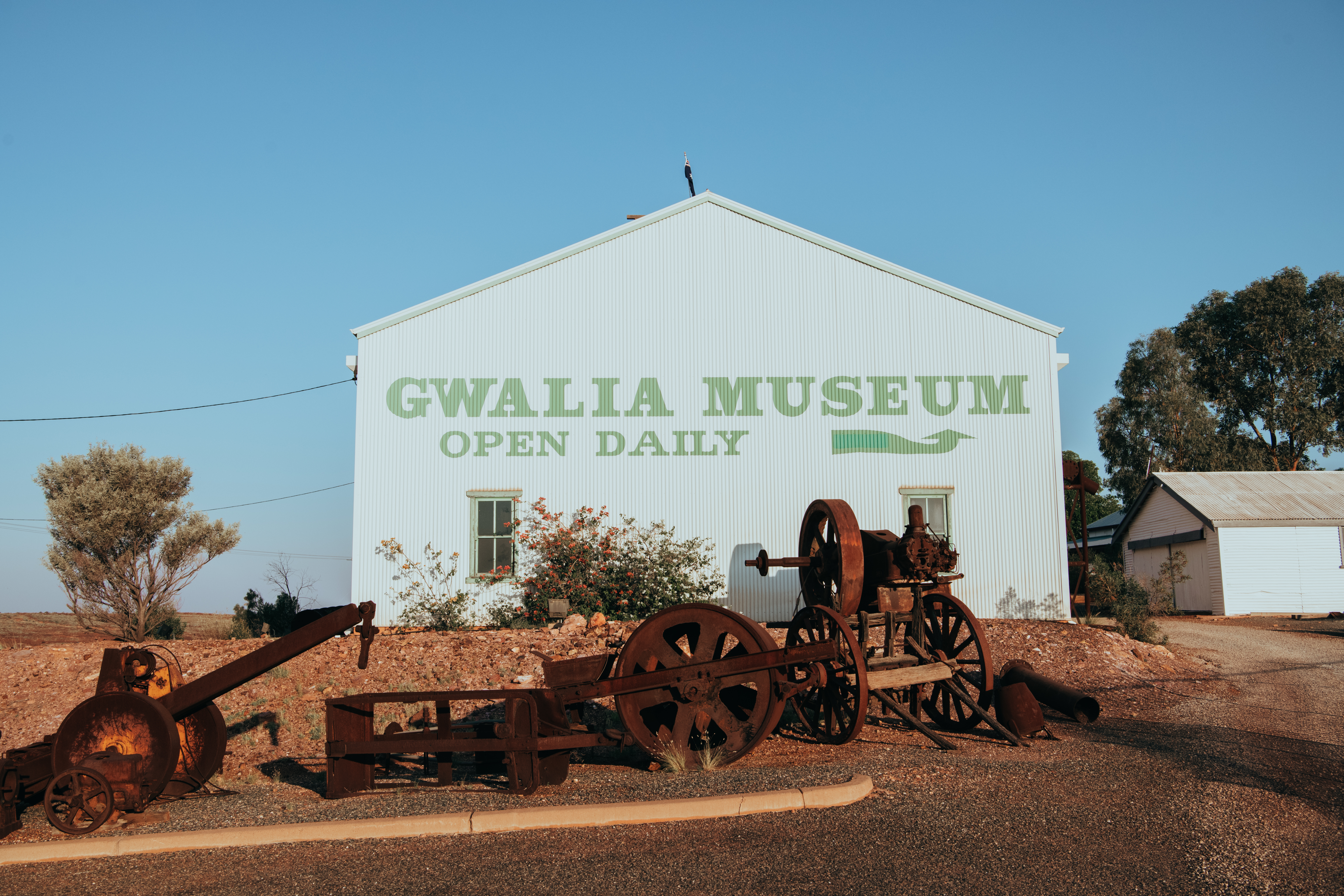 If you want to have a really special experience you can stay overnight at the historic Hoover House. Once the home of American President, Herbert Hoover who came to WA to seek his fortune, Hoover House is now a luxury Bed and Breakfast. You can enjoy coffee on the veranda overlooking the vast open pit of the modern gold mine on the site of the historical Sons of Gwalia Mine.
Gwalia is located in Leonora, which is around a 2.5-hour drive from Kalgoorlie Boulder and part of the amazing Golden Quest Discovery Trail.