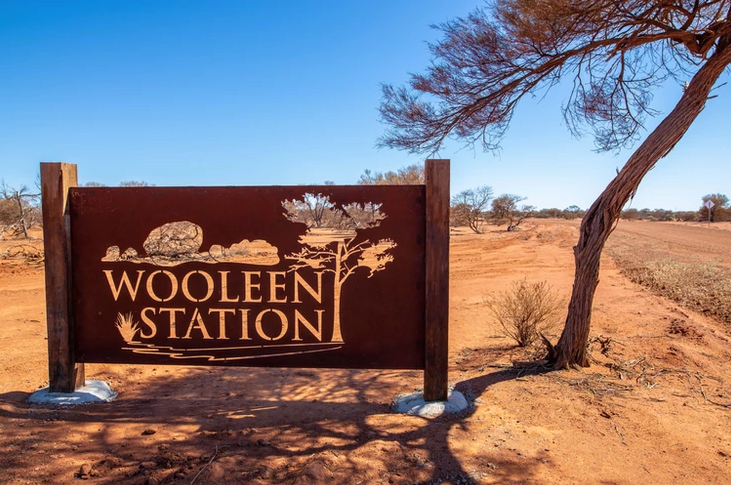 Hands up who has set foot inside a homestead on one of Western Australia's iconic pastoral stations? Yep, as guessed, there aren't many hands held high! For most West Aussies, station life is not something that has been experienced first-hand. Given that over 90 million hectares - 36 per cent of the state - is filled with stations on pastoral lease, it really is an important part of WA's fabric, and once you've experienced station life firsthand, you'll never look at the red dust quite the same way again.
Given we will all be looking to holiday throughout the state this year, it's the perfect opportunity to take a road trip of a different kind. With the usual Easter crowds heading down to the South West, and Exmouth due to be overflowing with sun-seekers, a station stay at Wooleen Station in Australia's Golden Outback is an achievable road trip adventure eight hours north of Perth. I drove up and back in a day (each way), which provided plenty of stop-offs for Wheatbelt bakery meat pies, roadside wildflower hunting, and fresh produce snacks to stock up on in the pretty food-bowl of Chittering.
Childhood holidays were spent regularly visiting my family on their station in the Gascoyne Murchison; and while their property was located next door to Wooleen Station, most neighbours are at least a thirty-minute drive out here, so popping over for an afternoon cuppa wasn't exactly a regular occurrence. I do remember one afternoon visit though, and walking into the front garden of Wooleen Station twenty years later, it felt like a trip down memory lane. While farming technology might have evolved and the rest of the world has sped up in more ways than one can count; a station stay is a gentle reminder that some of the greatest pleasures in life don't change.