The Anne Beadell Highway is an awe-inspiring route that passes through extremely remote desert areas of Western Australia. Stretching 1,350 kilometres from Laverton in the Northern Goldfields region, this is one of Australia's longest and most remote roads. The trail goes all the way to Coober Pedy in South Australia, and the scenery you'll encounter along the way is breathtaking - as the terrain slowly changes from clay pans and salt lakes to red sand dunes.
The road was constructed by Len Beadell to provide access for a series of surveys adding to the overall geodetic survey of unexplored parts of Australia. The track was built by Len over a period of about 9 years from 1953 to 1962, and was named after his wife, Anne.
4WD enthusiasts will appreciate the vastness of the landscape on this route, as well as the dense scrub and challenges of the sandy track. The trail features rarely used tracks that are often very narrow, twisty and sandy and there are times when the vegetation almost encroaches on the track so care needs to be taken.
The track passes through some interesting places, including the former British atomic test site at Emu Claypan and the wreck of a light aircraft near the track in Western Australia. The Anne Beadell Highway also passes through Mamungari Conservation Park in South Australia, which is one of Australia's twelve World Biosphere Reserves.
Look out for the markers and signs which offer intriguing points of interest and a guiding path along the track - be sure to stop by and experience the old Yeo Homestead, Yamarna Station and Djinkagara along the way.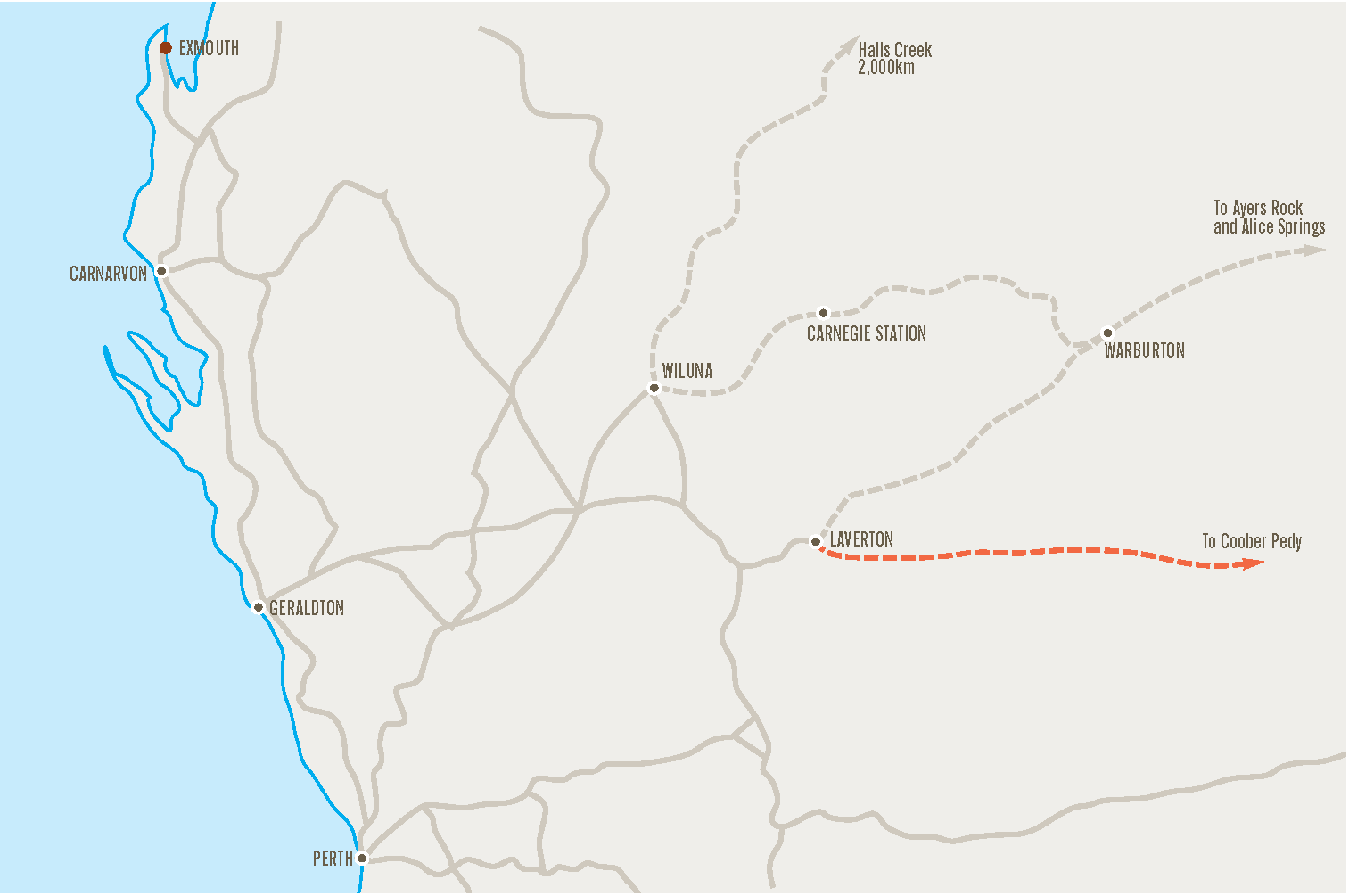 Parts of the track are only suitable for high-clearance 4WD vehicles and should only be attempted by confident drivers. Supplies and services are limited and road conditions can vary, so plan ahead, stock up on food, water and fuel and contact the local Visitor Centre for up-to-date track information. There are no settlements between Coober Pedy and Laverton, however, there is one Roadhouse in Ilkurlka which offers a hot shower, supplies and fuel.
Before heading off into the remote desert areas of Australia, you will need to obtain permits, enabling you to travel through private and Aboriginal Lands. Get more information about permits for Aboriginal Lands or visit the Australian National Four-Wheel Drive Council. And to ensure you enjoy a safe and well-planned journey, be sure to take a look at Road safety and Important travel tips.
The following document 'Permits Required for Anne Beadell Highway' may also help determine what permits you will require for traversing the Anne Beadell Highway.
Because the track is remote, satellite navigation is advisable, and high-frequency radio or satellite telephones are recommended. In good conditions, it may take five days to complete the journey.