Australia's Golden Outback is sparse; there are sprawling stations and vast, open fields as far as the eye can see. Townships — when you come across them — are quaint, sometimes barely even more than a general store and the local watering hole. This thinly spread population and lack of big-city infrastructure make the region one of the best in the world for stargazing.
Travel just a few minutes from one of the Golden Outback's regional centres, and light pollution is little to none, creating optimal conditions for spotting constellations and galaxies. In fact, the dark night skies are so perfect that several towns in the region are now considered dedicated astrotourism towns.
Astrotourism Across the Golden Outback
Pack your telescope into the car and head towards the Wheatbelt, where you can set up at Narembeen's Apex Park. Regular astronomers can go right ahead and line up their tools, but beginners could benefit from using the giant planisphere in the park to pinpoint constellations. Got a camera? A short drive away is Avoca Farm, a historic homestead and known astrophotography hotspot.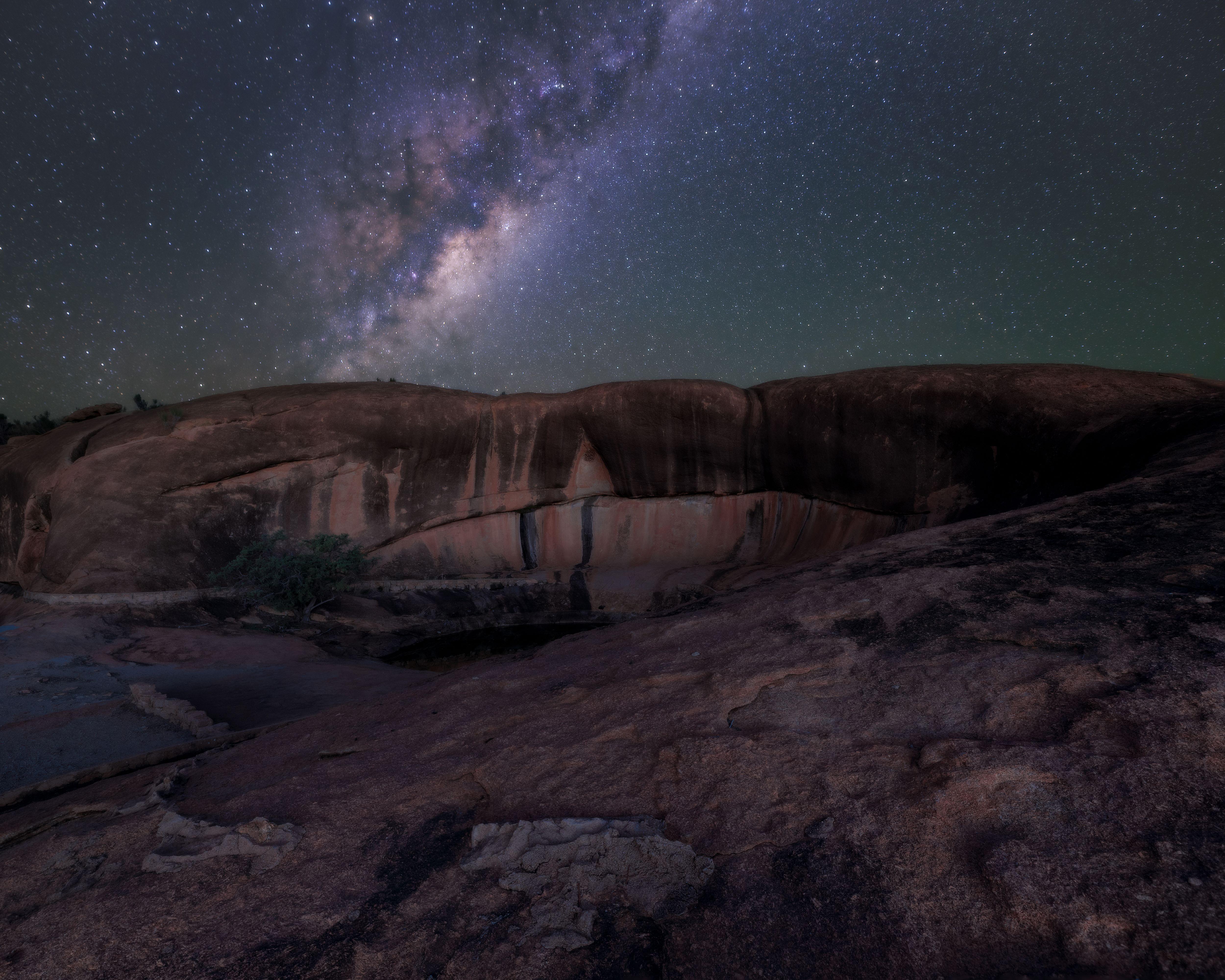 Why stop at just one astrotourism town? Create your own astro-trail and hop your way through the Wheatbelt from Narembeem to Narrogin, Wickepin, Wongan, and Lake Grace on a star-fuelled adventure.
Alternatively, head due north to the Gascoyne's Mellenbye Station, where roaring campfires under a glittering sky are a nightly occurrence. The entire region is yet another known favourite amongst stargazers, so clear and free of electromagnetic interference that it's also the site of the world's largest telescope build, the Square Kilometer Array. When complete, the telescope is set to transform our understanding of the universe.
In the meantime, to learn more about the significance of the Gascoyne's night skies, schedule the yearly Mt Magnet Astro Rocks Festival into your calendar. It's a celebration of ancient Aboriginal astronomy — specifically, the story of the emu in the sky that guides the annual emu egg collection — and modern astronomy through field trips, tours, demonstrations, and exhibitions.
Keen photographers will have a field day in the Goldfields, with the famed Lake Ballard salt flats an otherworldly location to set up for Milky Way photos. Line up the galaxy with one of Sir Antony Gormley's stainless steel figures for an impressive shot. Fledgling photographers and astronomy enthusiasts can build on their knowledge bank with the help of the Museum of the Goldfields, which co-hosts regular workshops and stargazing experiences with the local astro-enthusiasts.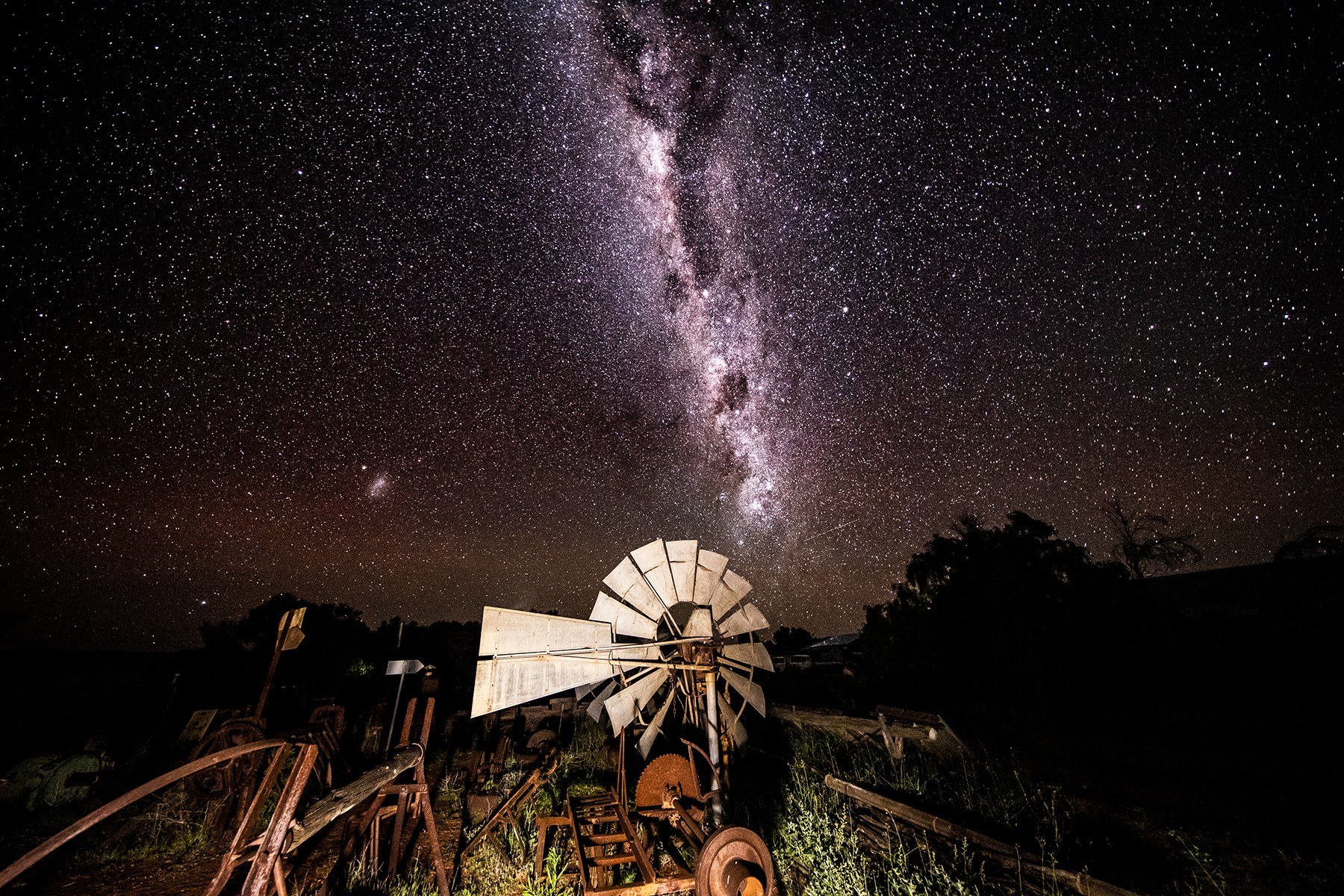 One of the rarest night sky sights occurs in the very south of the Golden Outback. On an exceptional night, look out to the horizon at Esperance's Lucky Bay, and you might just catch sight of the Aurora Australis — AKA the Southern Lights. Visible only in the strongest of electromagnetic storms, the phenomenon looks its best through a camera lens — shutter speed down low and aperture up high.
Plan your ideal stargazing itinerary with the help of Australia's Golden Outback