The Station Stays of the Golden Outback offer an immersive experience like no other, allowing you to get a new appreciation for country and experience true outback hospitality.

We spoke to two station owners, Frances Pollock from Wooleen Station and Jo Clews from Melangata Station about what life is like out on these vast, beautiful plains.
Frances Pollock, owner of Wooleen Station
"One of the things I love most about living here in the Gascoyne is the space and solitude. The beauty of the outback is breathtaking, the silence is deafening. It's spectacular. It leaves you grounded and at peace. The sunsets and moon rises are incredible. I wouldn't trade that for anything.
Wooleen Station is such a special place, and I absolutely love running a Station – from a tourism and agricultural perspective! Life is so varied and my role changes constantly. One moment you can be housekeeping, the next minute you might be needed on a motorbike to bring in cattle. You can be doing the bookkeeping and then helping in the kitchen, marketing and social media and then mowing the lawns! Like any small to medium sized business owner, you need to learn to do a bit of everything - especially when you live 200kms from the nearest town!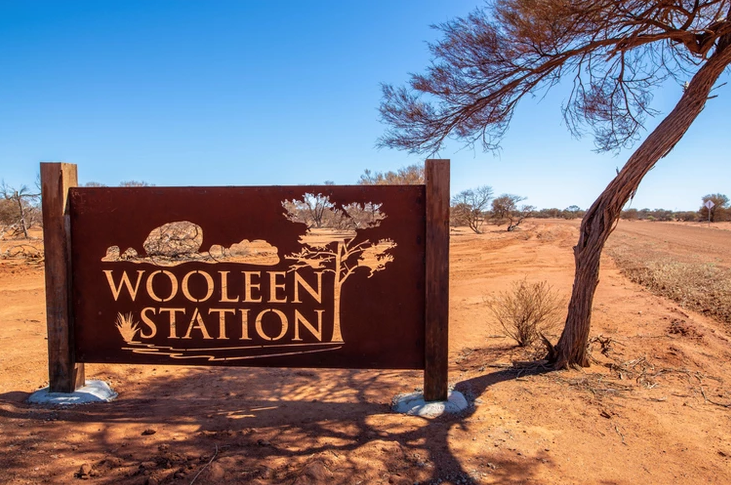 My day always starts by helping our cook prepare for breakfast and then hosting our homestead customers for breakfast until 9am. After that I'll be hands on checking out anyone who's leaving for the day, helping the team with housekeeping, and catching up on the office and emails. Lunch for our homestead guests is at 12.30pm and then the afternoon is spent getting out laundry, checking in arrivals and more office and emails! Hopefully I slip in a visit to the vegetable garden, a change of sprinklers in the garden and possibly a pre-sunset walk with the dogs. 6pm is the beginning of pre-dinner canapes and dinner is served at 7pm. Other days might require a 32km return drive to service amenities at the river campsites, a reconnaissance trip for a new walking trail, preparing for our guided sunset tour, quick repairs and maintenance to mid-season breakdowns (fingers crossed not!) or potentially having to help with the cattle at Wooleen. Mondays are ordering days at the supermarket and Thursday is freight delivery. We always have something different happening amongst the routine.
Our guests get a truly unique experience when they stay with us, and we want to leave them with memories that last a lifetime. All our experiences tie back to sustainability and responsibility management of pastoral land. Everything is very sensitive to the environment we operate in and so we really encourage bushwalking and hiking, birdwatching, photography, picnics, canoeing, etc. We also offer a 3.5hr guided sunset tour. Whilst the glass-in-hand-sunset is always spectacular, the tour is truly focused on our commitment to land rehabilitation, understanding the pastoral estate and the possibilities of the future. Guests learn about the longevity of our arid plants, their palatability and indicators, the importance of apex predators and why food security and sustainability are so important for our future.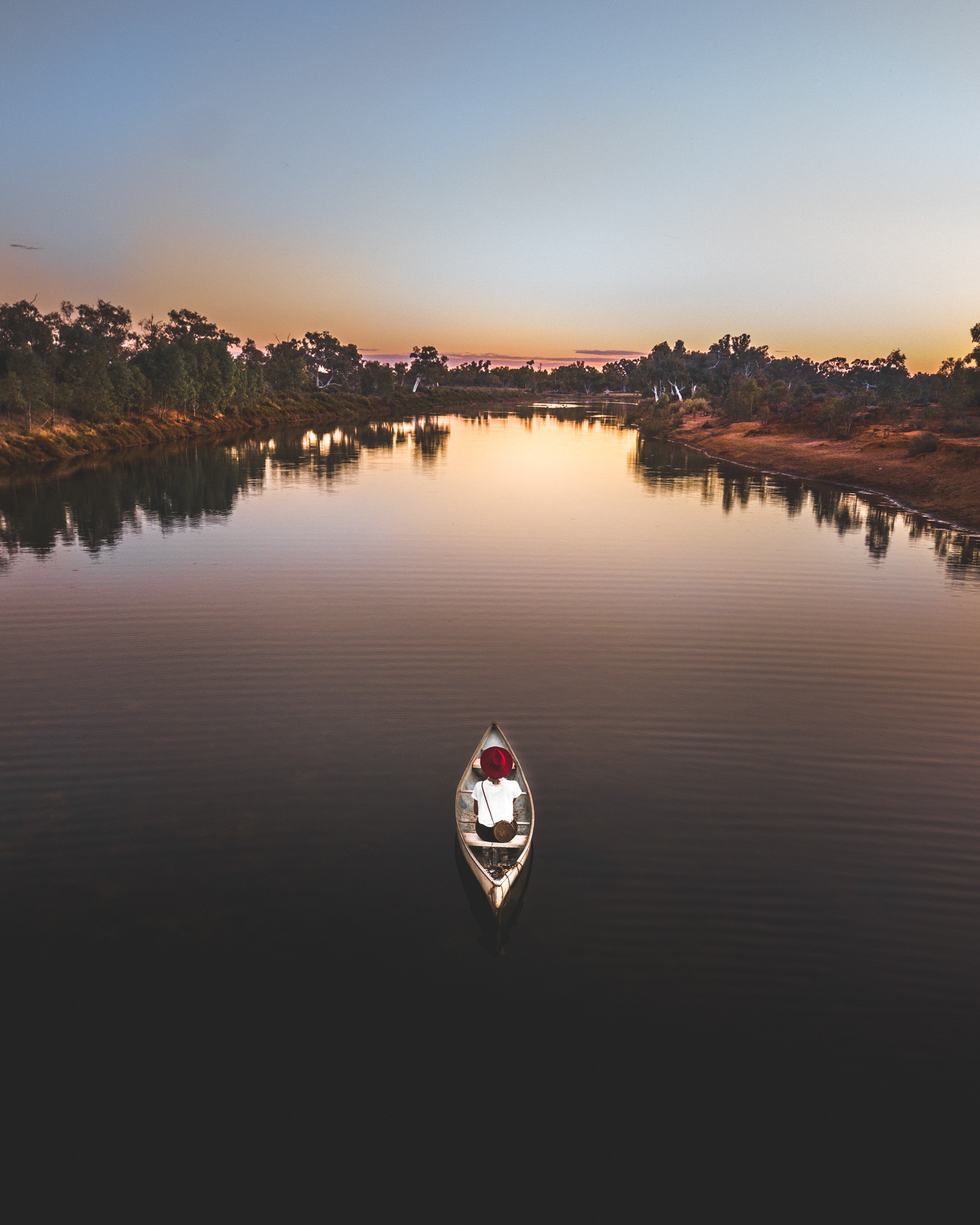 We aim to offer an experience which is ecologically responsible on multiple levels and engages people with their natural environment - I think that is the main reason people choose to stay with us. Focusing our sustainable tourism practices on the natural environment ensures that visitors not only enjoy Wooleen, but they actively get involved in caring and respecting it as well.
Tourism and pastoralism combined has helped us establish a suitable balance between the environmental, economic, and socio-cultural aspects of Wooleen. Education is a huge element of our experience at Wooleen and open and honest discussion is a big part of that. I think our customers like being part of the solution.
My must see stops for people exploring our region would be the many rocky outcrops you'll find around the Gascoyne. The town of Sandstone has London Bridge and Mt Magnet has The Amphitheatre, but really you can travel anywhere around the Murchison and you'll find remarkable rock formations just asking you to hike to the top for sunset."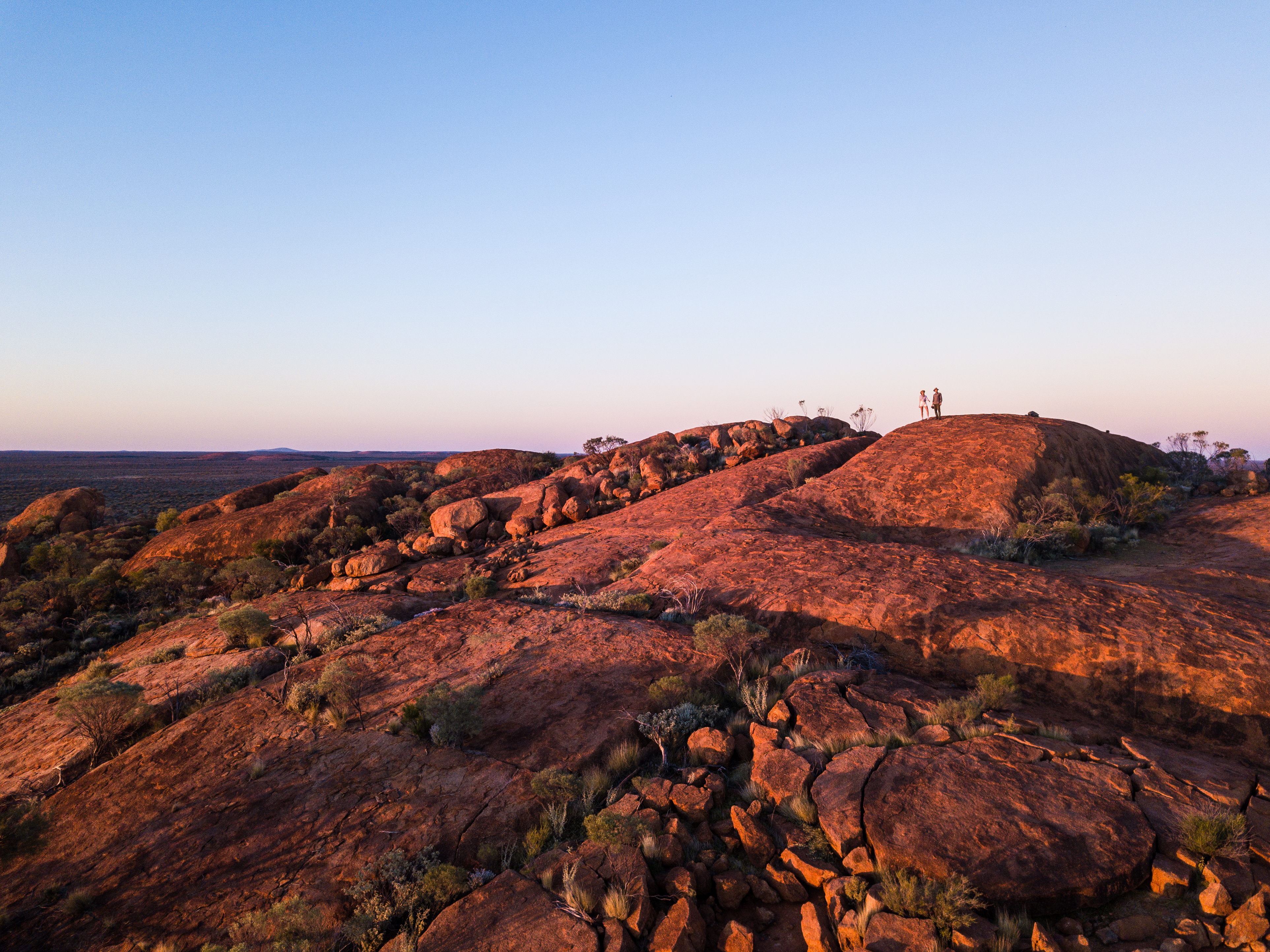 Jo Clews, owner of Melangata Station
"I absolutely love the peace and space we have out here at Melangata. The ability to be a part of nature, be so connected to country and have such freedom is amazing. I love the night sky and the incredible quiet we get out here.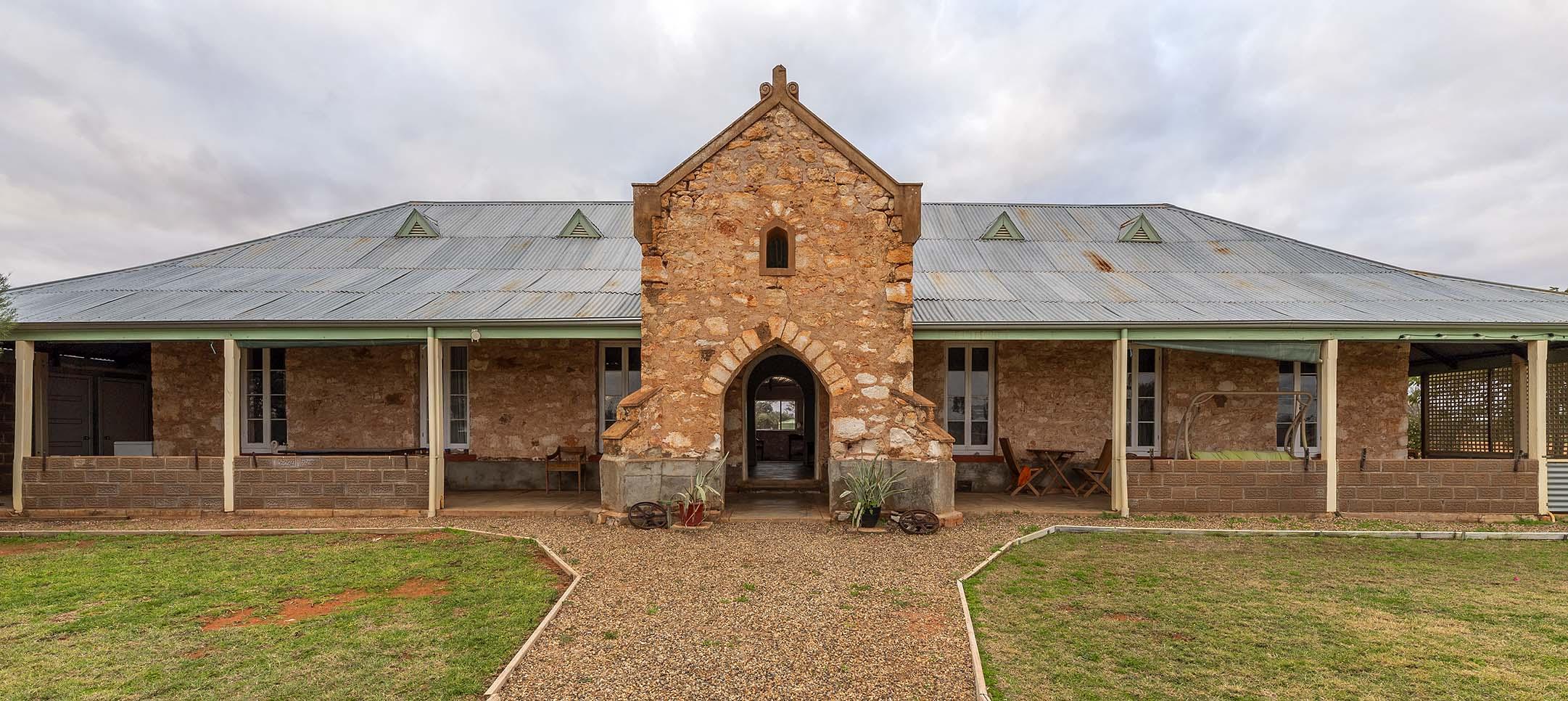 I also adore the birds. We have huge flocks of budgies here and I love sitting on the front veranda in the morning watching them circle and play around the trough that is near the shearing shed. The Bustards are aloof magnificent birds that we have on the station at different times of the year. I love watching the crazy antics of the Western spotted Bower Birds who love raiding my olive tree for the green olives. We have located many bowers and have incorporated them into our driving and walking tours.
Because I leave out plenty of water for the birds we have a large family of Magpies, Mudlarks, Pink and grey Galahs, Yellow throated Minors, Willy wag tails, Yellow rumped thorn bills, Butcher birds, Mulga Parrots, Ring Neck Parrots, Bower Birds, a Kingfisher, Honeyeaters, and the odd bird of prey around the homestead yard – so it's a birdwatching paradise!
When the season is in full swing, we try to stick to a pretty well planned out schedule so everything that needs to be done does get done before our next guests arrive. About 6am I am up and about doing some outside chores like feeding chickens and watering gardens and lawns. Homestead guests are able to have their breakfast from 7am so that needs to all be set out and ready for them.
8am to 10am is taken up with seeing to homestead guests and checking them out plus stripping and remaking rooms if any guests have left early. At 10am all homestead and campground guests are welcome to come and participate in a historic tour of the homestead and morning tea is available after. The bulk of the rest of the morning at the homestead is taken up with cleaning, remaking rooms and ensuring cooking and preparations for the arrival of the next lot of guests is completed by 1pm.
When guests ask what to see and do around our station, I always suggest Walga Rock, Dalgaranga Meteorite crater, Big Bell Ghost Town, and Cue – these are all amazing attractions that make great day trips.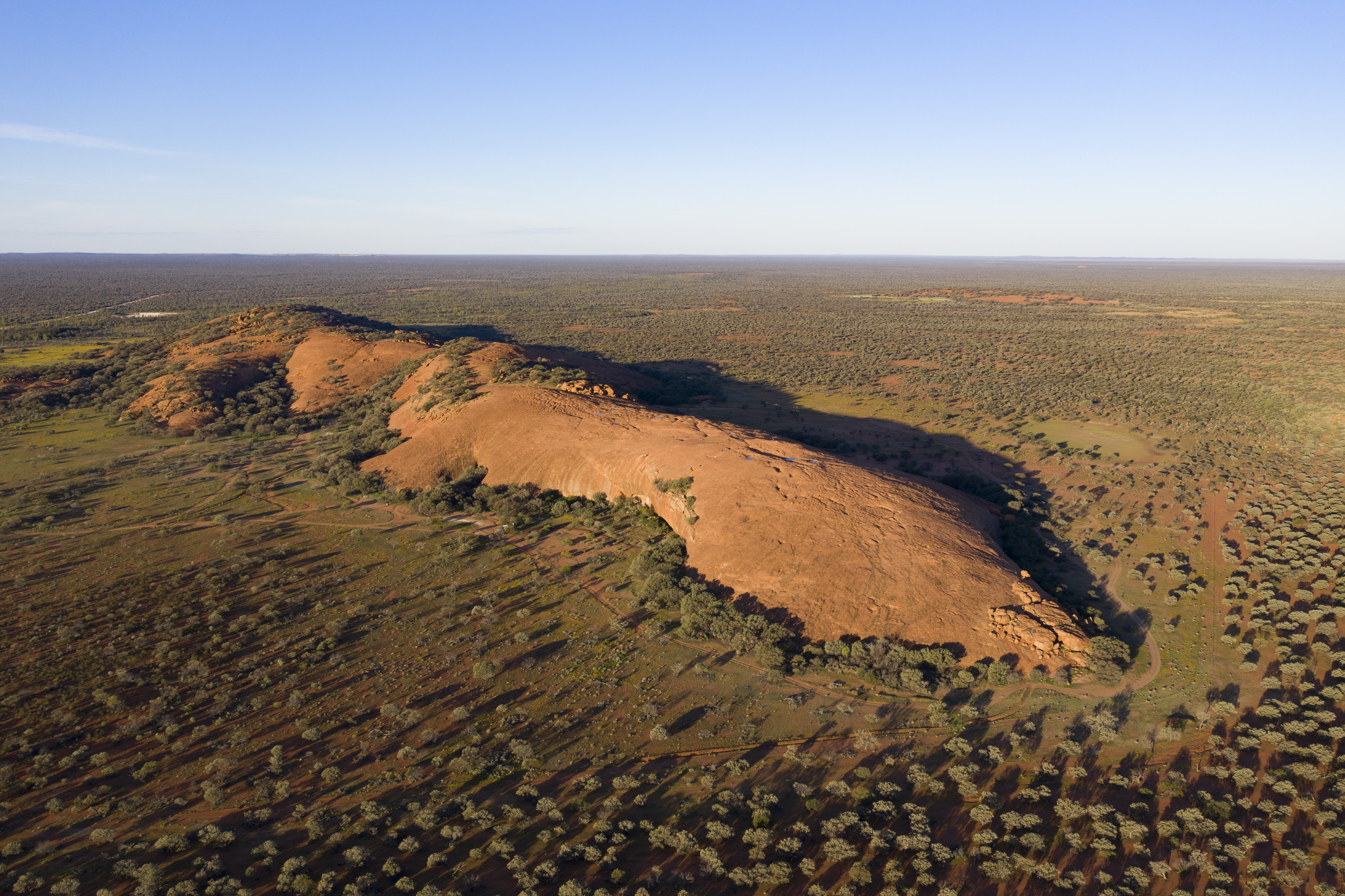 One of my favourite parts of running the station is offering bespoke experiences and tours for our guests. We have a number of escorted tours available; the historic homestead tour runs once a day and can be part of a delicious scones jam and cream morning tea. The Station tour takes people to hidden places that are only accessible with a guide. We also conduct full moon and campfire tours when the full moon is rising. Whether you want to camp here or stay at the homestead, we can guarantee you a warm welcome.
We find most often that people don't want to leave. We call it the Melangata Magic.
The number of guests who profess to have had the best sleep in years when they stay at the homestead, and I knowingly acknowledge them and say "oh so the Melangata Magic sleeping spell worked again."


About Wooleen Station

In the heart of the dramatic Murchison region, Wooleen Station represents the very heart and soul of Australia's outback. Covering over a quarter of a million acres of picturesque outback, Wooleen Station Stay is a cattle station that is playing a leading role in preserving and sustaining the unique ecology of the region.
Listed by the Australian National Trust, the Homestead offers a luxurious way to experience the Australian outback. With delicious home-style cooking, a vast cellar of Western Australian wines and a magnificent formal dining room, you are assured of a culinary experience of Australian outback you will not forget. And after dinner, you can enjoy the full-size Billiard table.
The 1200sqm Homestead with wide colonial verandas is nestled in an oasis of spectacular, landscaped gardens. Surrounding heritage buildings and walking trails create a one-of-a-kind opportunity to look back in time to the hey-day of the Murchison region.


About Melangata Station

Melangata Station is situated in the Yalgoo region of Western Australia between the Murchison and Mid-west. The station has always been a sheep station mostly running Merino sheep until the early 2000s, now running Damara, Dorper cross meat sheep.
The station has a unique homestead that was designed by the Priest Architect, Monsignor John Hawes who spent over 20 years in the Geraldton Diocese and is responsible for the design, construction and overseeing of many Catholic churches and buildings in the area, the majority of which are still being used today. Melangata Homestead is the only privately-owned residential John Hawes designed building in Australia and Melangata Homestead has its own tiny chapel nestled within the walls of the main building.
You can enjoy a number of different accommodation options from an unpowered bush campsite situated near the shearing shed with access to hot showers and flush toilets. There are dinner, bed and breakfast guest rooms in the homestead and in the future self-contained shearers quarters and cottage accommodation.
Melangata is a haven for over 40 different species of birds, and we also have Hopping Mice, Fat-Tailed Dunnarts and Micro Bats that live in the Homestead. Not to mention the many different reptiles that frequent the landscape and the Homestead.