The Goldfields is the perfect place for a camping adventure. Wide-open spaces, amazing scenery and starry night skies you can only imagine. If you're heading from Perth to the Goldfields for an outback adventure, here are our favourite places to set up camp for the night!
Merredin
On your way to the Goldfields, you may want to take a break in the lovely town of Merredin. They have a free camping area for self-contained vehicles with a grey water tank only in Merredin Peak Reserve. Another free option in this area would be the Rabbit Proof Fence Parking Bay, a roadside drive-through rest area with no amenities available. If you plan on exploring the Wheatbelt a bit more on your way to or from the Goldfields, check out our blog about free camping in the Wheatbelt for additional recommendations.
Karalee Rock Dam
The Karalee Rock Dam was constructed back in the 1890s to provide water for steam trains heading to Kalgoorlie Boulder. Now, it is a beautiful campground with various bush trails, including one along the old aqueduct. This campsite is easy for 2WDs and there are plenty of fire pits for those staying overnight to do their cooking. The Karalee reservoir is located 7km off the Great Eastern Highway 50km east of Southern Cross and 2 hours west of Kalgoorlie. It is now a popular picnic spot and camping spot on the Golden Pipeline Heritage Trail. It's a great place to stop on the way to the Goldfields. This camping spot is free.
Rowles Lagoon Conservation Park
Rowles Lagoon is a scenic camping spot and perfect for those who love birdwatching and are keen for a dip! The lagoon and surrounding lakes are a good way to cool down and a great opportunity to get a glimpse of the wildlife! The campground has lots of shady sites perfect for tents and vehicle-based camping. There are also plenty of shady picnic shelters with picnic tables and toilets. Campfires are permitted during certain seasons, check ahead! This camping spot is free.
Niagara Dam
This camping spot is in the Northern Goldfields and is rich with history! This man-made dam is surrounded by an abundance of beautiful walking trails and only a 20-minute drive from Kookynie Pub – where you can share an ice-cold beer with Willie the Horse! The campgrounds come equipped with picnic areas, toilets, BBQs and a great place to kayak. The dam was built in the 1890s years ago and is still in excellent shape – quite the site! Well worth exploring and marvelling at this incredible structure. This camping spot is free.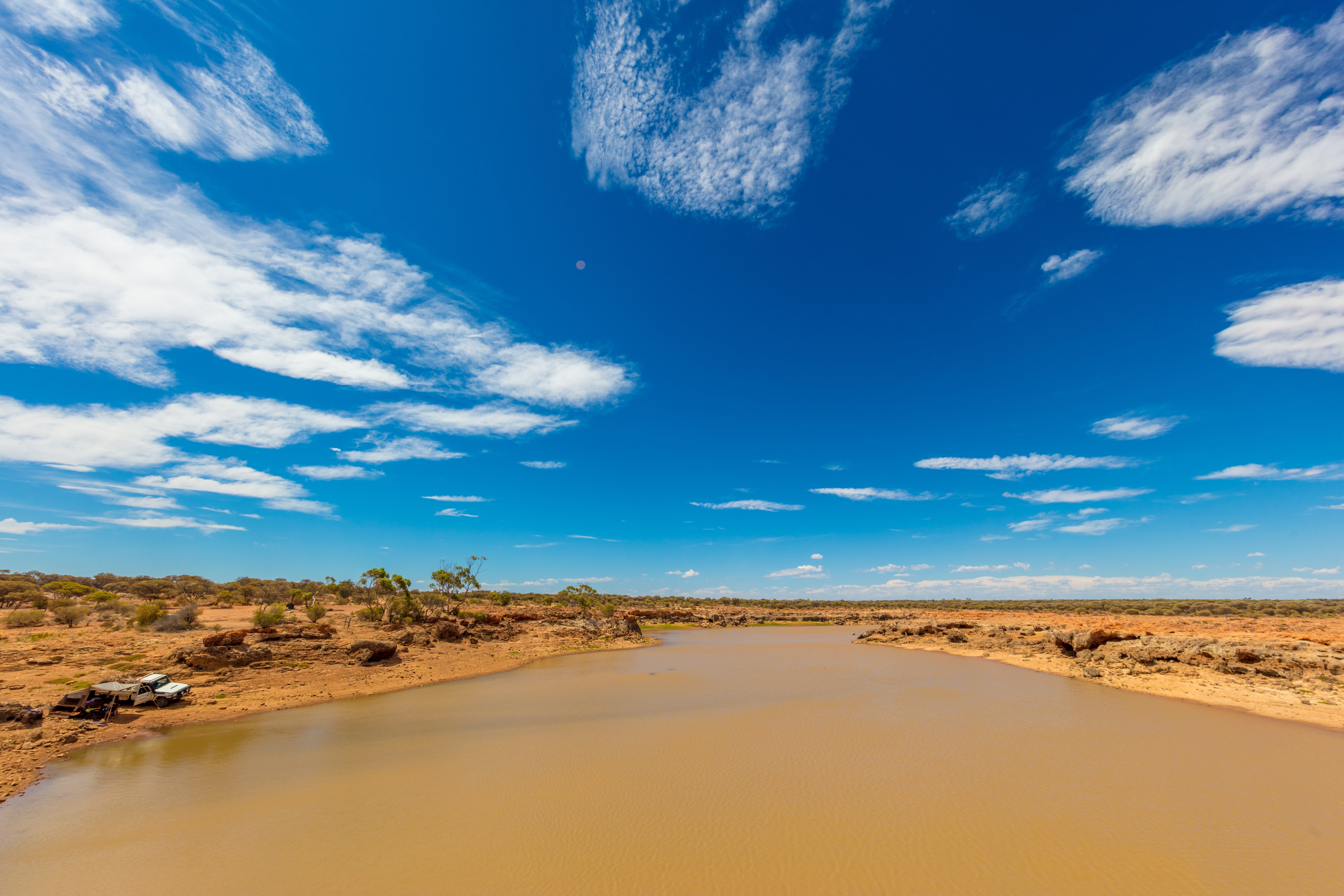 Lake Ballard
This salt lake may be one of the most popular tourist attractions in the Northern Goldfields as it is famous for being home to 51 statues spread across 10km of open expanse. This Salt Lake creates some of the most beautiful colour contrasts against the bright red dirt of the outback. There is no water available here, so be prepared and bring lots with you. The campgrounds offer self-composting toilets and a cement ring campfire. This camping spot is free.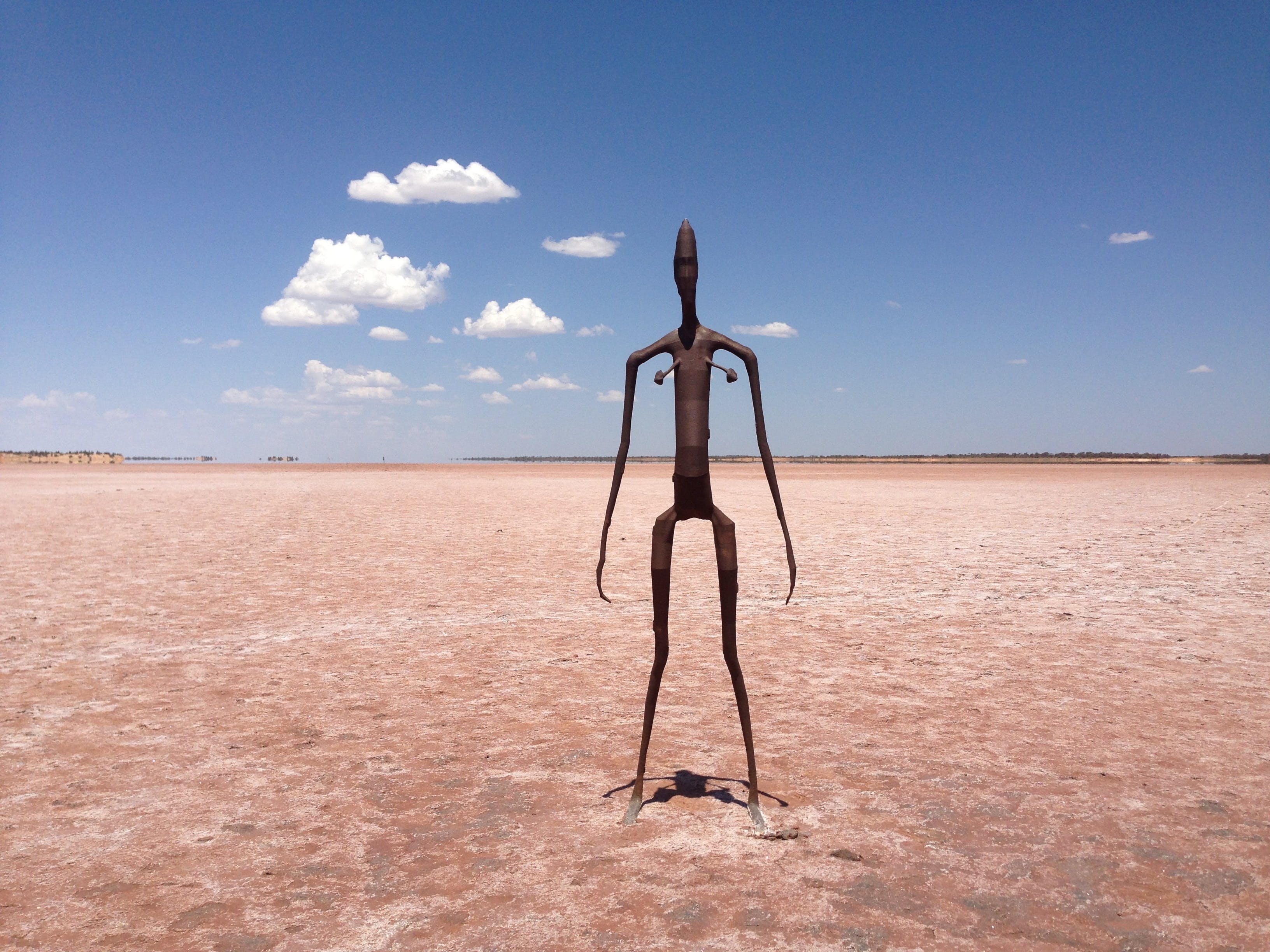 Lake Douglas
Only a quick 10km drive from Kalgoorlie, Lake Douglas is an excellent camping spot with all the amenities but close enough to town in case you need to make a supply run! There are toilets, BBQs and campfires. Dogs are allowed and since it is so close to town, you can also get cell reception. The lake is a perfect way to cool down or get some exercise in if you have a kayak. You may even want to try your luck and catch some yabbies' for dinner. This camping spot is free.
Ularring Soak
Site 21 on the Golden Quest Discovery Trail, Ularring Soak offers spectacular views from the top of granite rocks, making for an incredible sunset and sunrise! This delightful oasis offers very comfortable camping sites in addition to toilet facilities.
Lenora Loop Terraces
One of the highlights of the Darlot Loop, which is part of the Leonora Loop Trails, is the Terraces located 40 kilometres northeast of Leonora. Commonly known as 'Breakaways' these rock formations are caused by water and wind erosion. At the Terraces, there are many opportunities to explore the beautiful landscape and it provides a popular picnic and camping spot for locals and visitors alike. There are designated camping areas with BBQ rings and picnic tables. It is advised to stick to the designated tracks as the landscape is extremely fragile.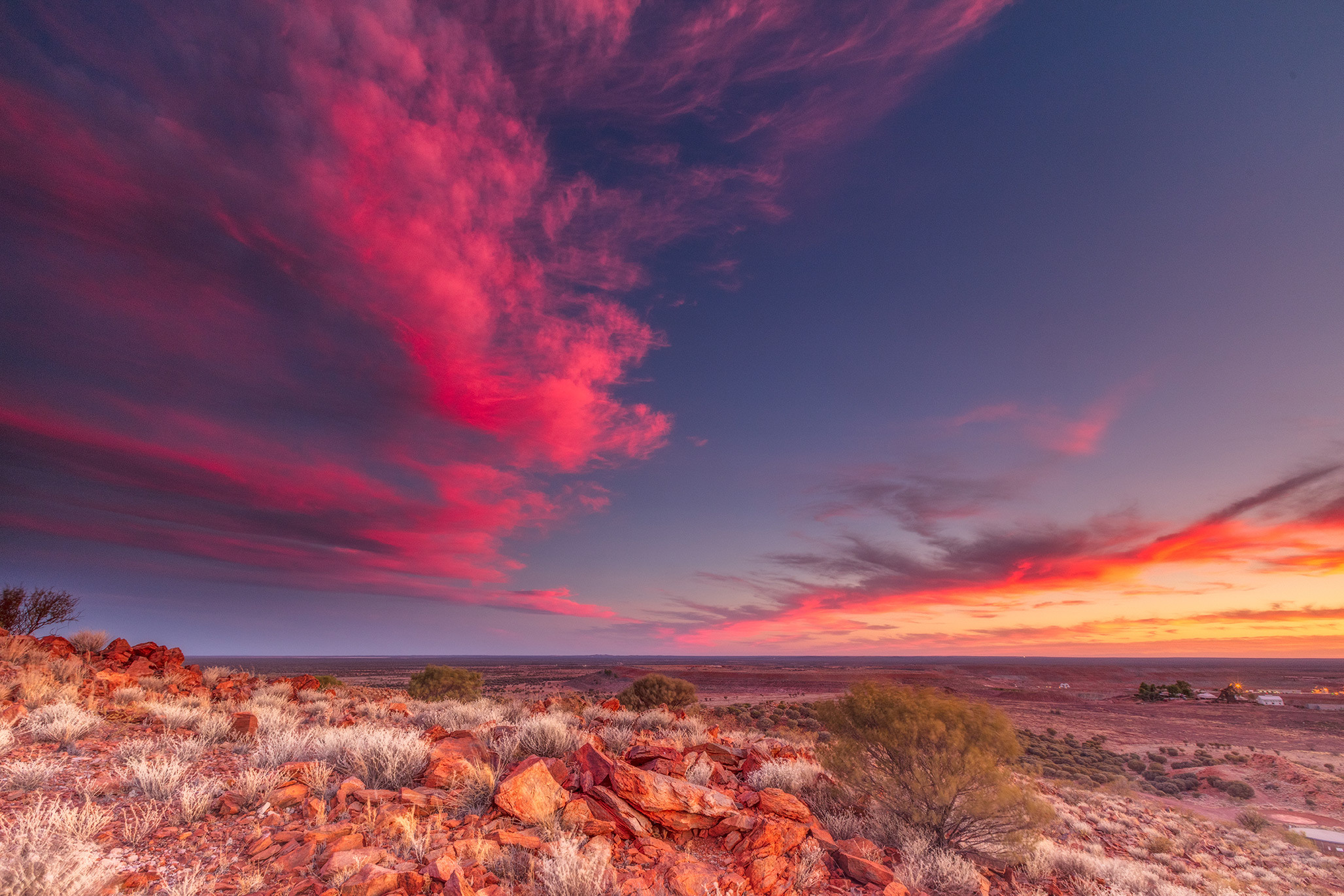 Giles Breakaway
This beautiful campsite is one you won't want to miss. The Breakaways are a geological formation, making for some spectacular landscapes. While this is technically a rest area, it is permitted to use for overnight stays. This is located 55km from Laverton on the Great Central Road. This camping spot is free!
Other Camping Spots to Consider
Cave Hill
Cave Hill Nature Reserve is an excellent camping spot suitable for longer day trips from Coolgardie and Kalgoorlie. There is a spectacular granite outcrop with large cave formations that comes equipped with picnic tables, BBQs and toilets. A 4WD is required to enter. There is plenty of wildlife nearby – an excellent bird watching location perfect for bushwalking, caving and swimming. Fees are from $8/adult per night, $6/concession card holder per night, $3/child per night (over 5 and under 16 years).
The Boats – 22km from Laverton on the Highway
Hawks Nest – 14 km from Laverton on the Old Leonora Laverton Road
Granite Well – 17km from Laverton on the White Cliffs Road
Deba Rockhole – 29 km from Laverton on the Great Central Road
Malcom Dam – 14 km from Leonora on the Laverton-Leonora Road